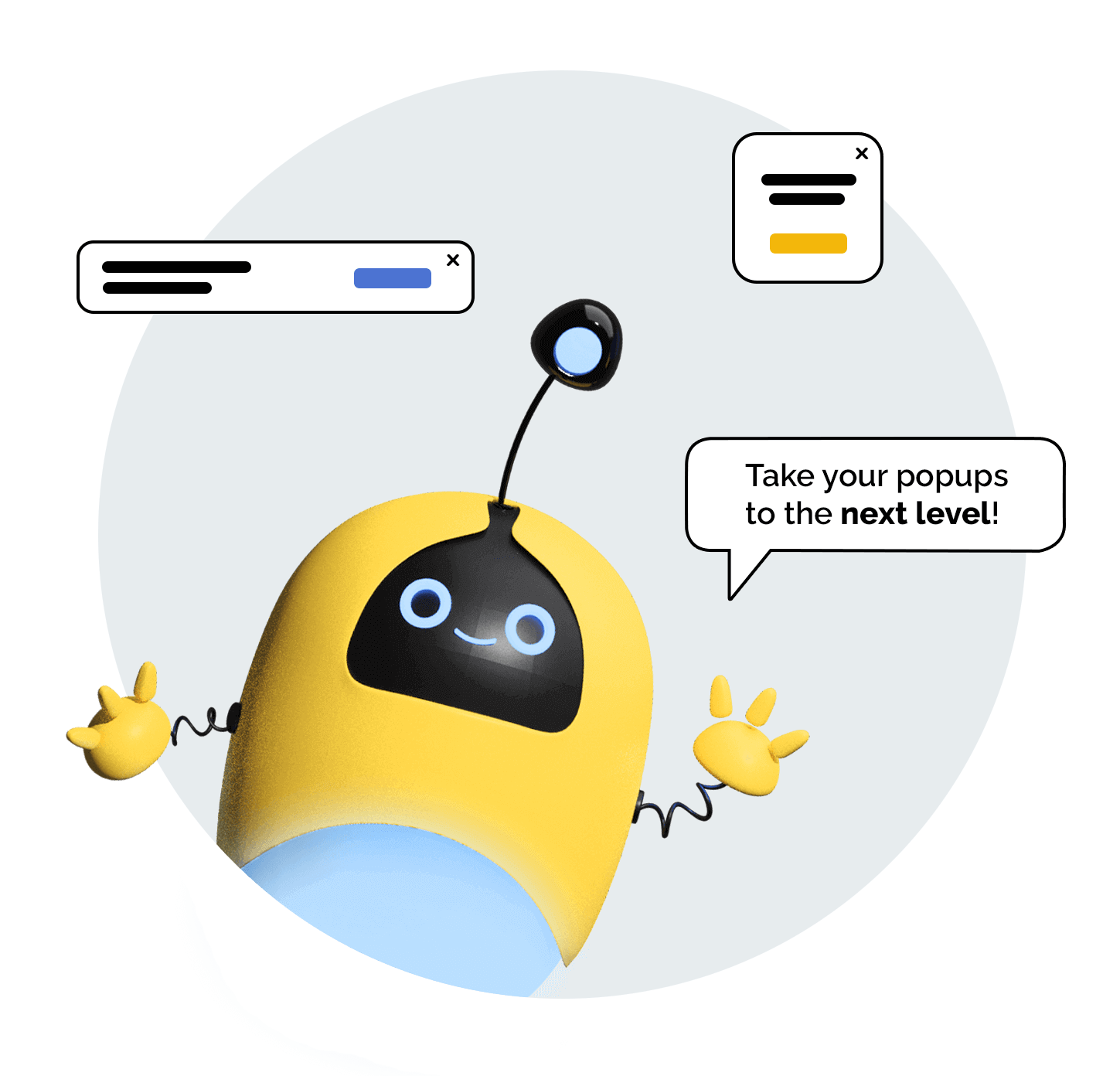 A powerful and dynamic WordPress popup toolkit that helps you:
Grow your email listRetain customersBoost conversions
Unlock your website's hidden potential with personalized popups that show ups in the right place, at the right time, and to the right person. No coding required.
Created by Extend Themes, a WordPress products company with:
AVERAGE RATING ON WORDPRESS.ORG
Design and customize your popups the easy way. Enjoy the flexibility of our drag and drop editor to build smart popups in less than 5 minutes.
Explore a variety of designer-made templates. Customize them the way you envision. Without coding hazards.
Engage with visitors across their customer journey with well-timed popups, based on specific behavior. Farewell annoying popups, hello leads and customers!
One
popup tool

for multiple business goals
Here's how you can incorporate the PROMO plugin in your marketing strategy to achieve your objectives: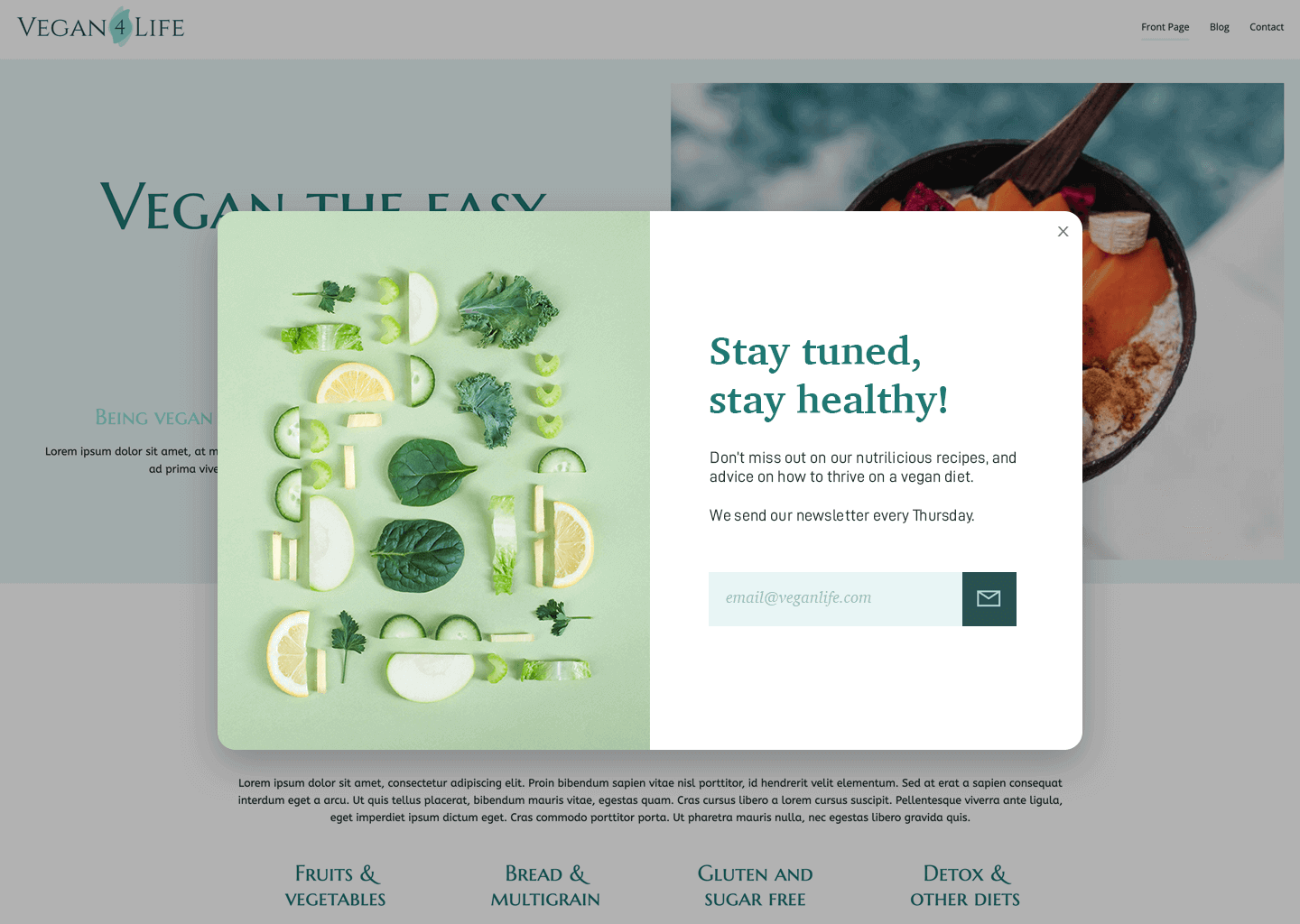 Expand your leads and subscribers list
Convert website visitors into leads and subscribers by using attention-grabbing popups. It'll work, we promise: it's been proven that the average conversion rate for popups is about 11%.
This rate can get even better if you're showing targeted messages at the right time and in the right place.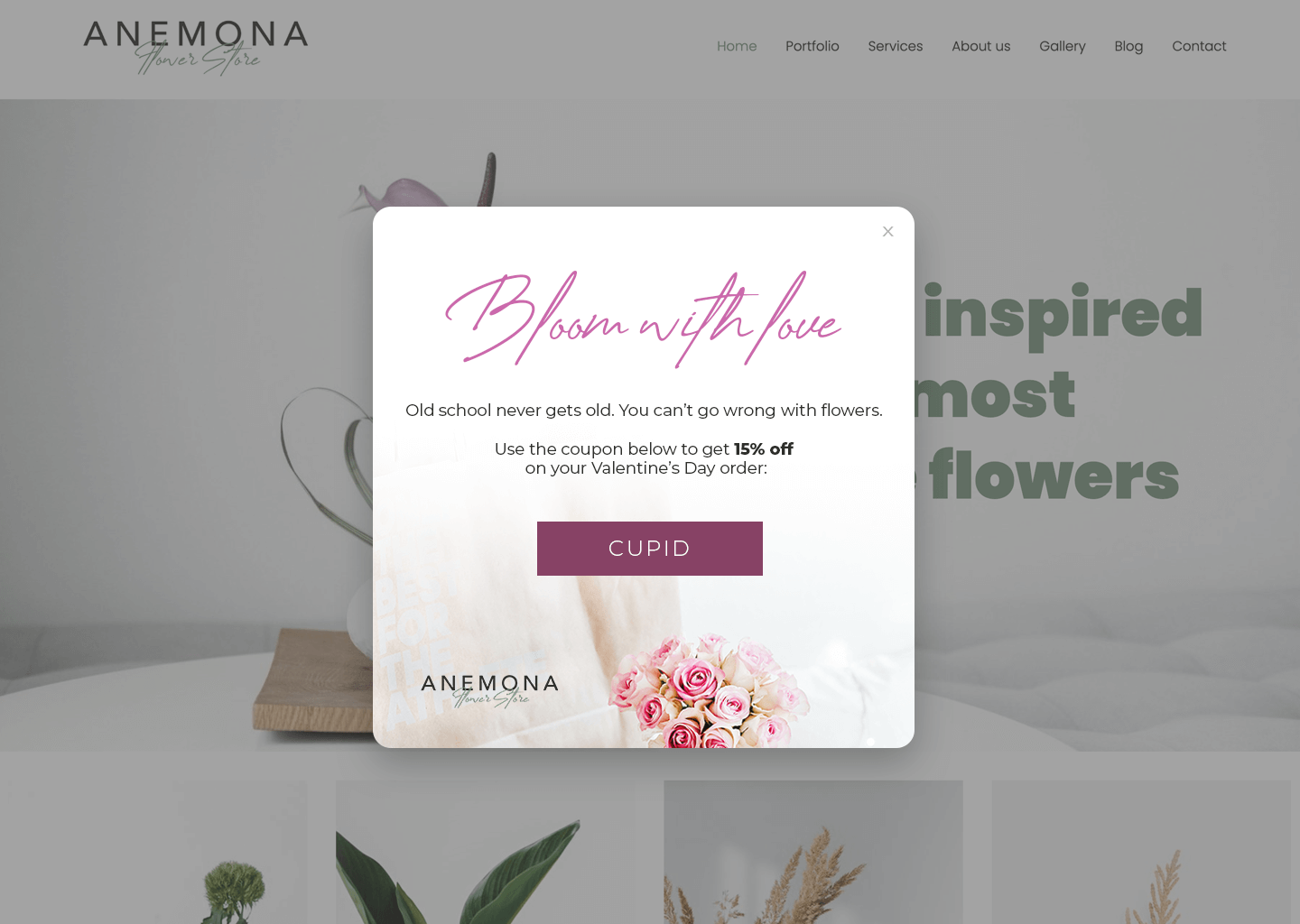 Offer your website visitors your one-of-a-kind offer (discounts, coupons) to convert them into customers and also increase the customer lifetime value.
How? Use smart popups in your cross-selling and upselling strategies.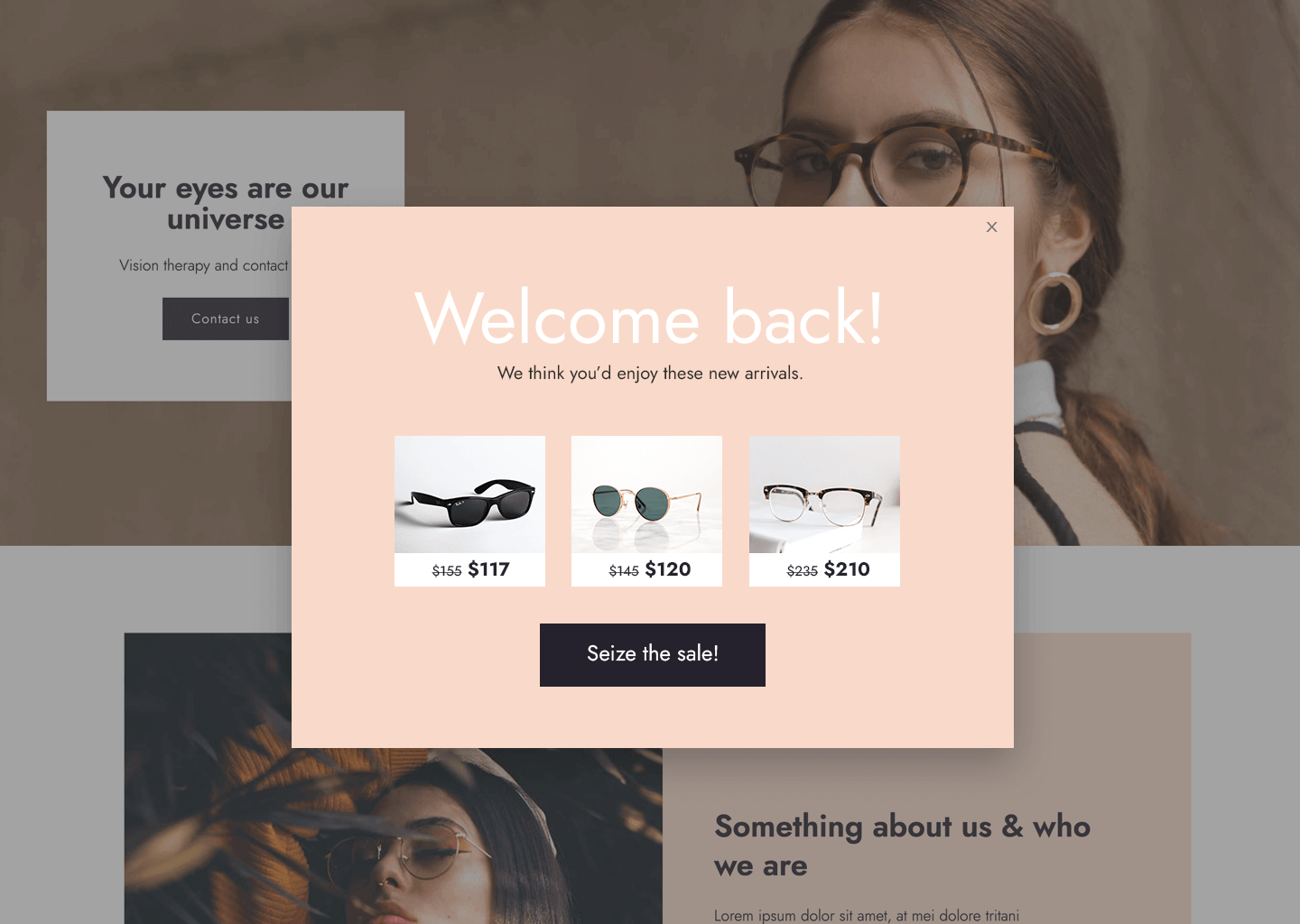 Including personalized messages is a powerful key ingredient in lead generation, customer acquisition and retention.
Meet each visitor at their specific stage in their journey and guide them with tailored recommendations towards your goal.
Choose when, how often and to whom, you want your personalized popups to appear, based on behavioral patterns.
Show on product category pages
Choose the right type of popup for your campaign and business goal.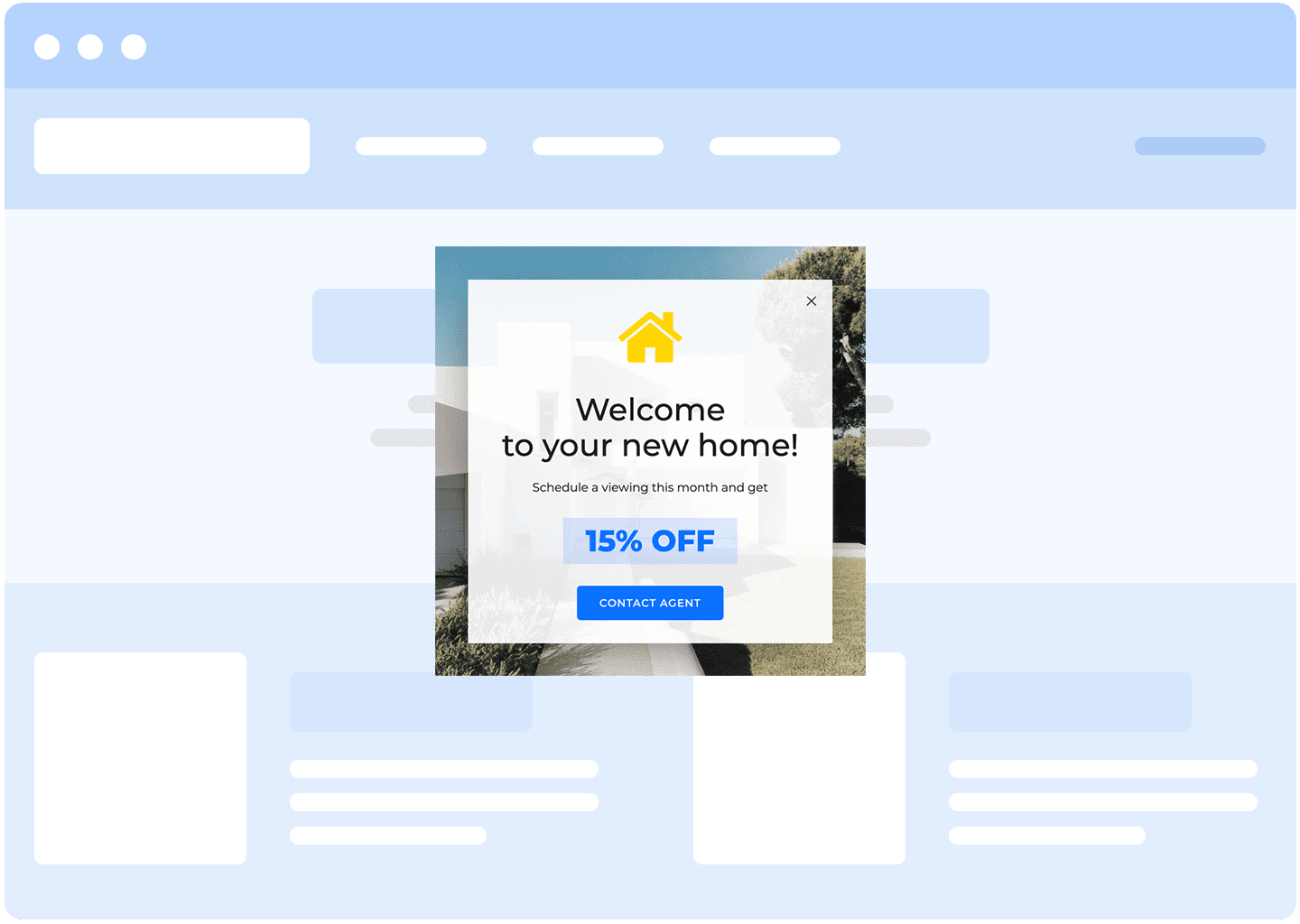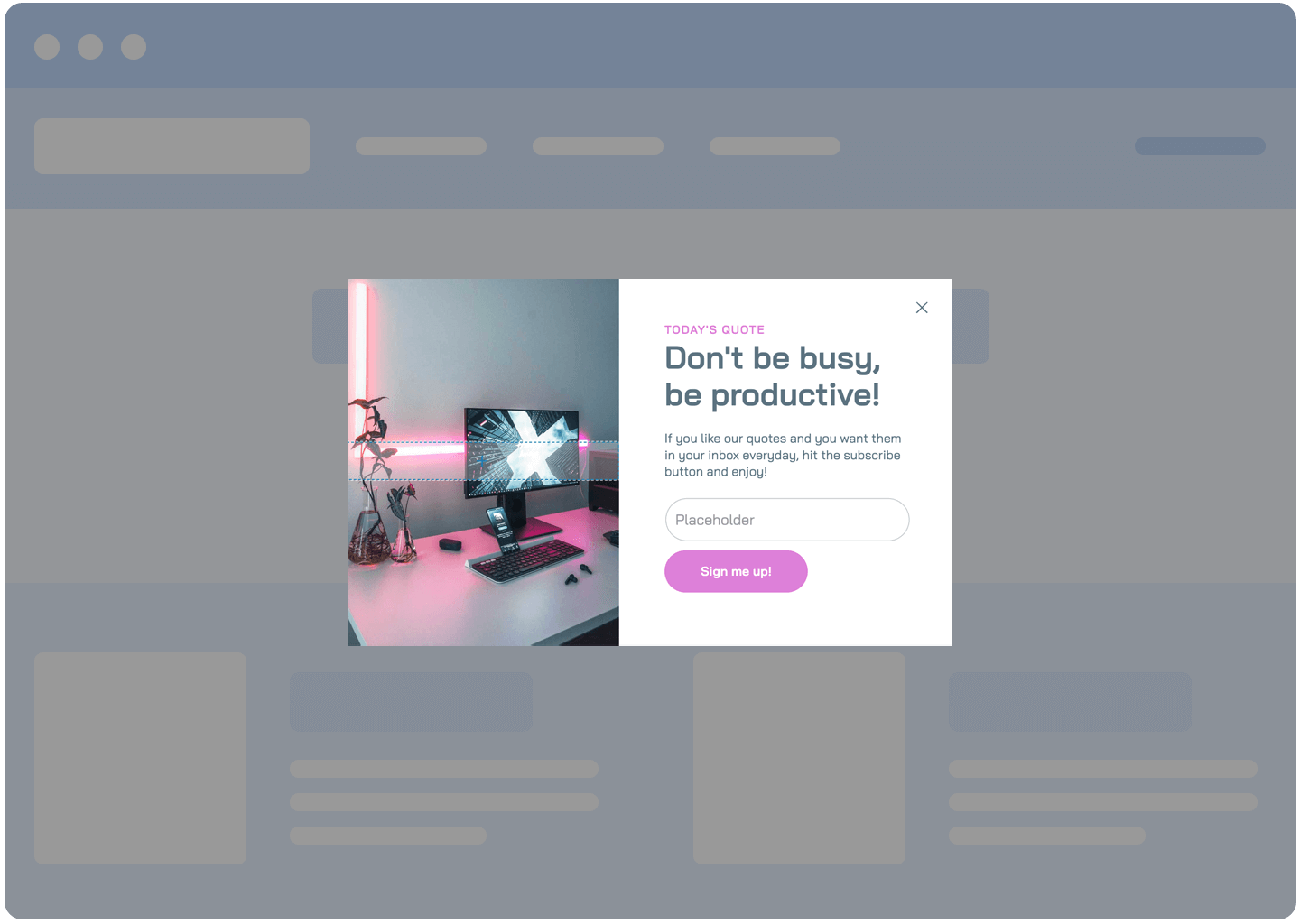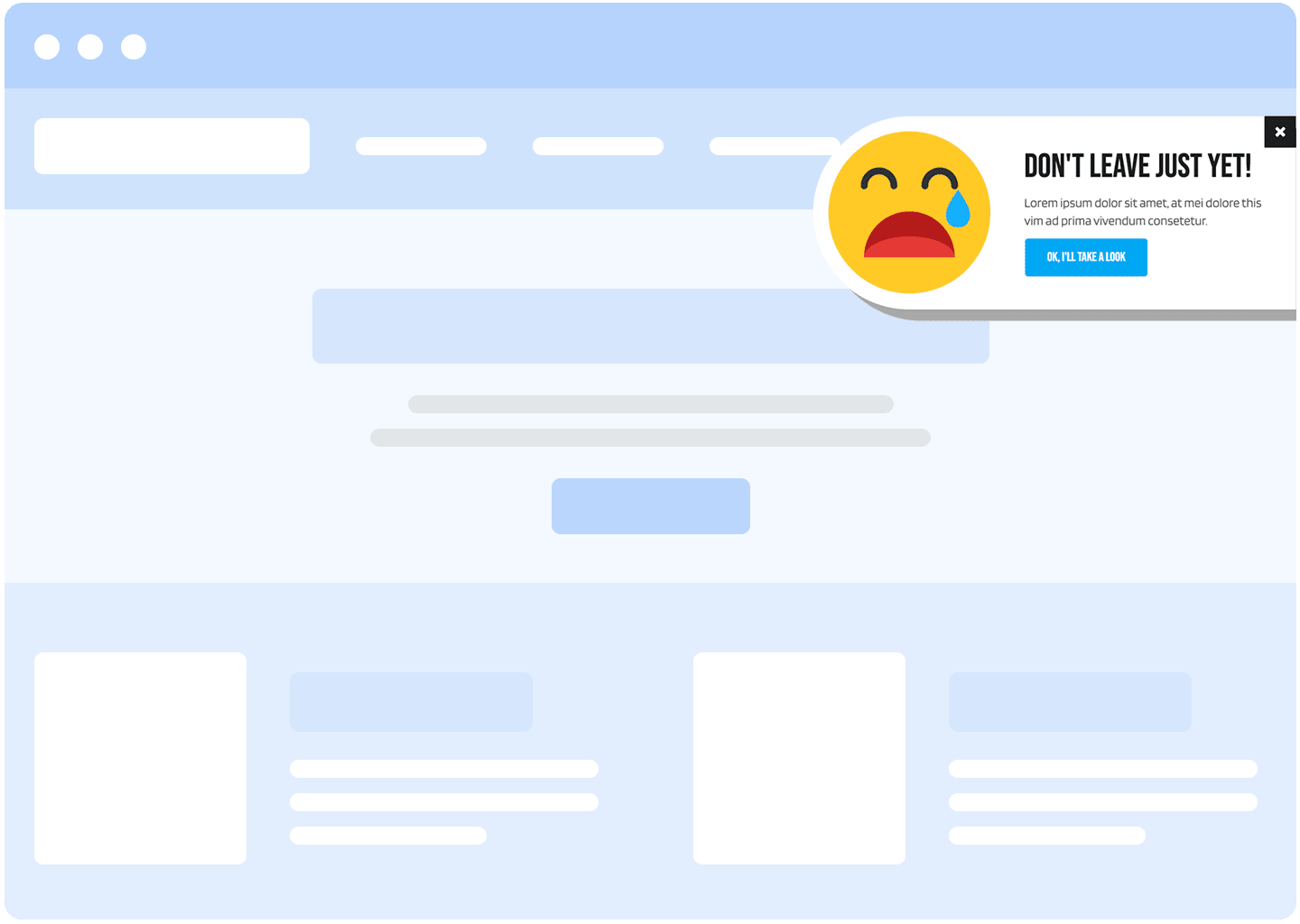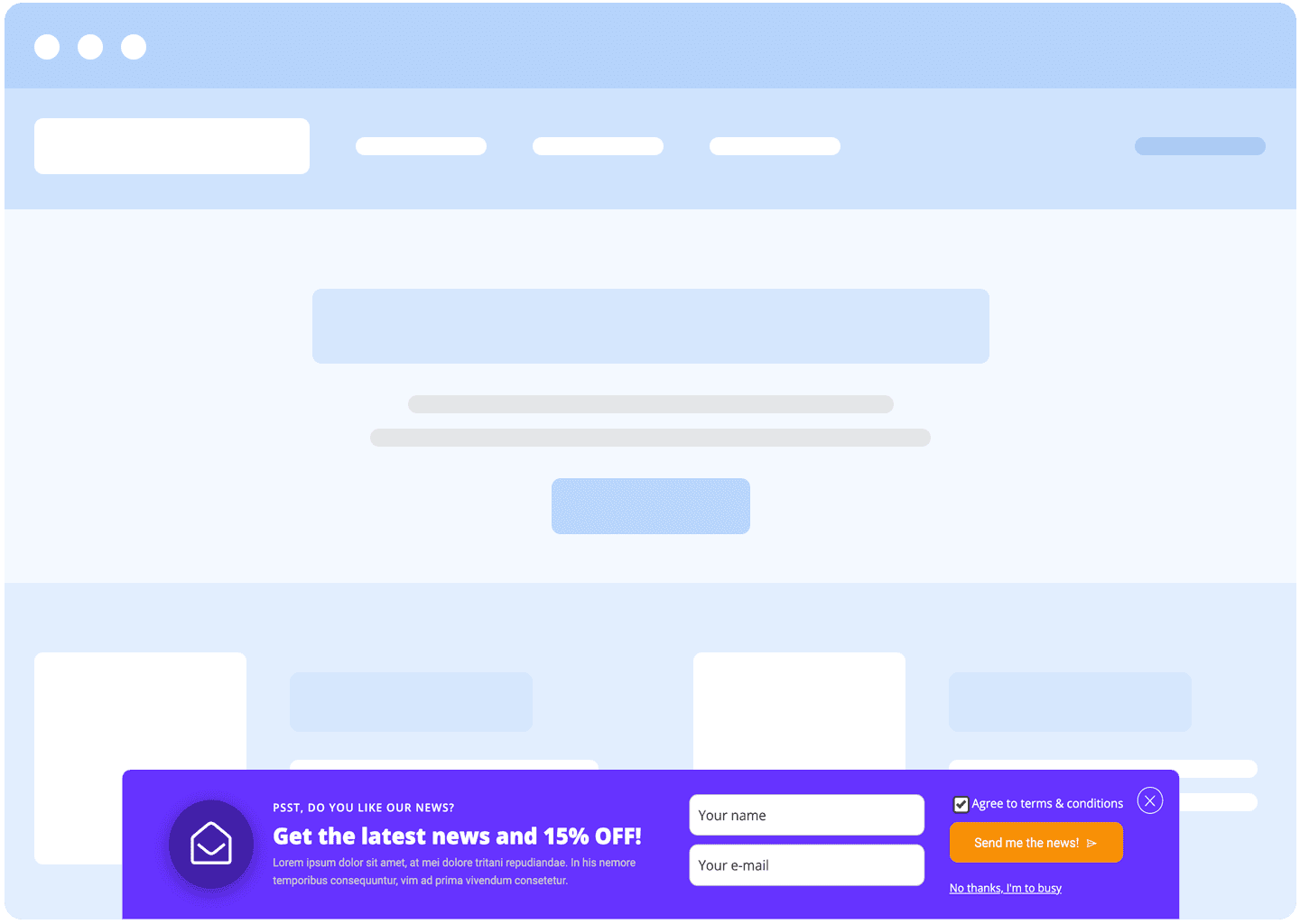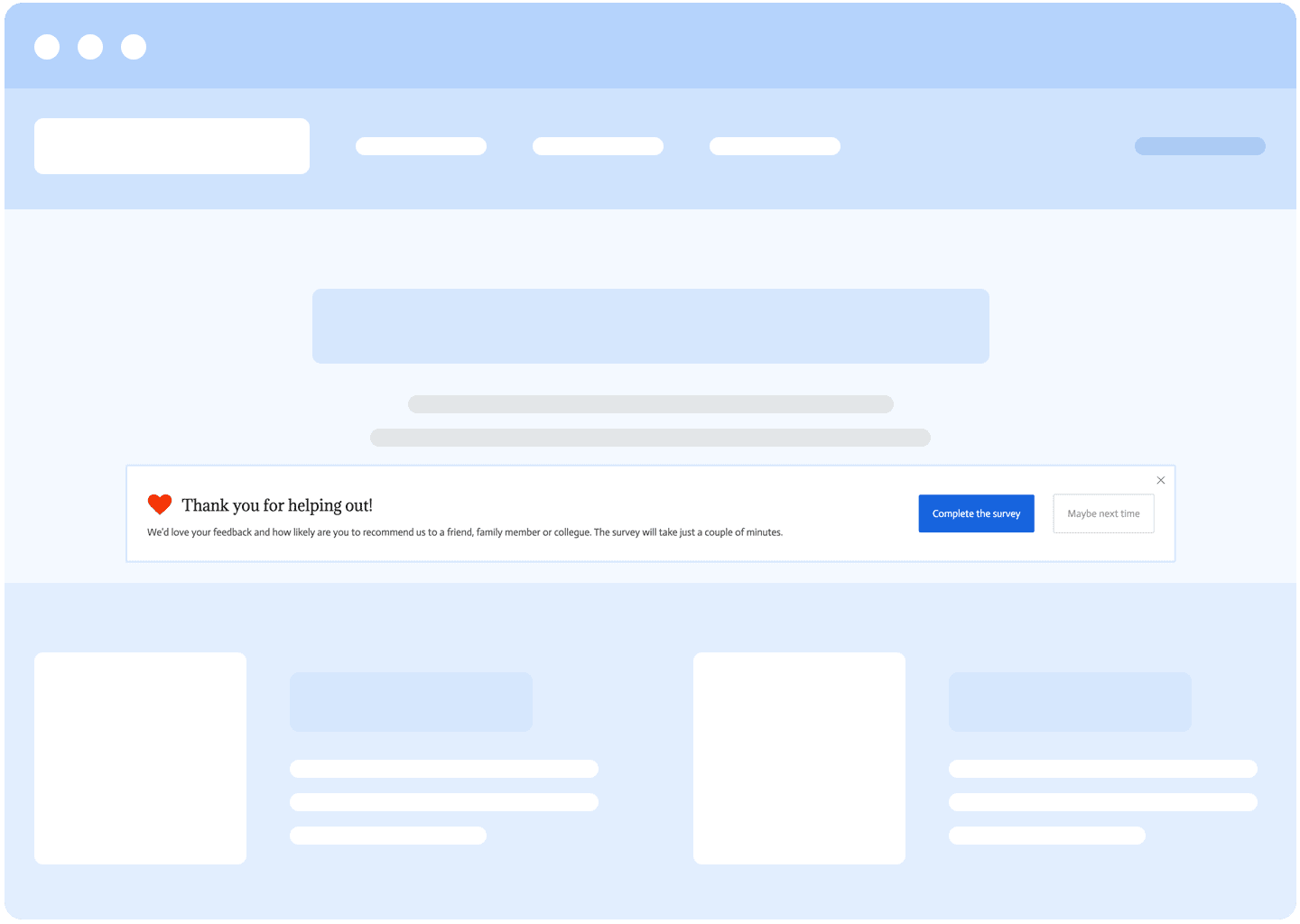 More Features

to Take Your Popups to the Next Level
Features that help you build easily and efficiently popups that convert.
Go live with a popup in under 3′
We built the PROMO plugin thinking of you. We know you're busy. We know your time is precious. We know you like to get things done efficiently. No matter if you start from scratch or use a template, you can go live with a popup in less than 3′
Extensive popups just around the corner! Whether you're running a Christmas campaign, offering Valentine's Day coupon codes, or you're counting the days till Black Friday, one thing is sure: you'll need a popup in your marketing toolkit.
No final frontiers when it comes to the number of popups you can create.
Did you know that nearly half of all web traffic comes from mobile devices? What does this mean for your website popups?
You must ensure that they are mobile responsive. Luckily for you with the PROMO plugin all the popup templates are out-of-the-box responsive. Also, every element inside a popup is designed to look great on any mobile device and any screen size.
Pixel-perfect customizations
Our user-friendly drag-and-drop editor makes it easy to create and customize gorgeous popups that convert.
It uses a block-based interface that works on top of the latest WordPress experience. Each design element is actually a block that you can style however you see fit, from paragraphs and images, to icons and buttons.
You have full control over the layout, spacing, borders, shadows, dividers, transitions, and much more. You can even add your own custom HTML.
With CS Promo you can create segmented email lists. You can easily make edits to the lists, or remove contacts from them. You can also download the lists to use them elsewhere.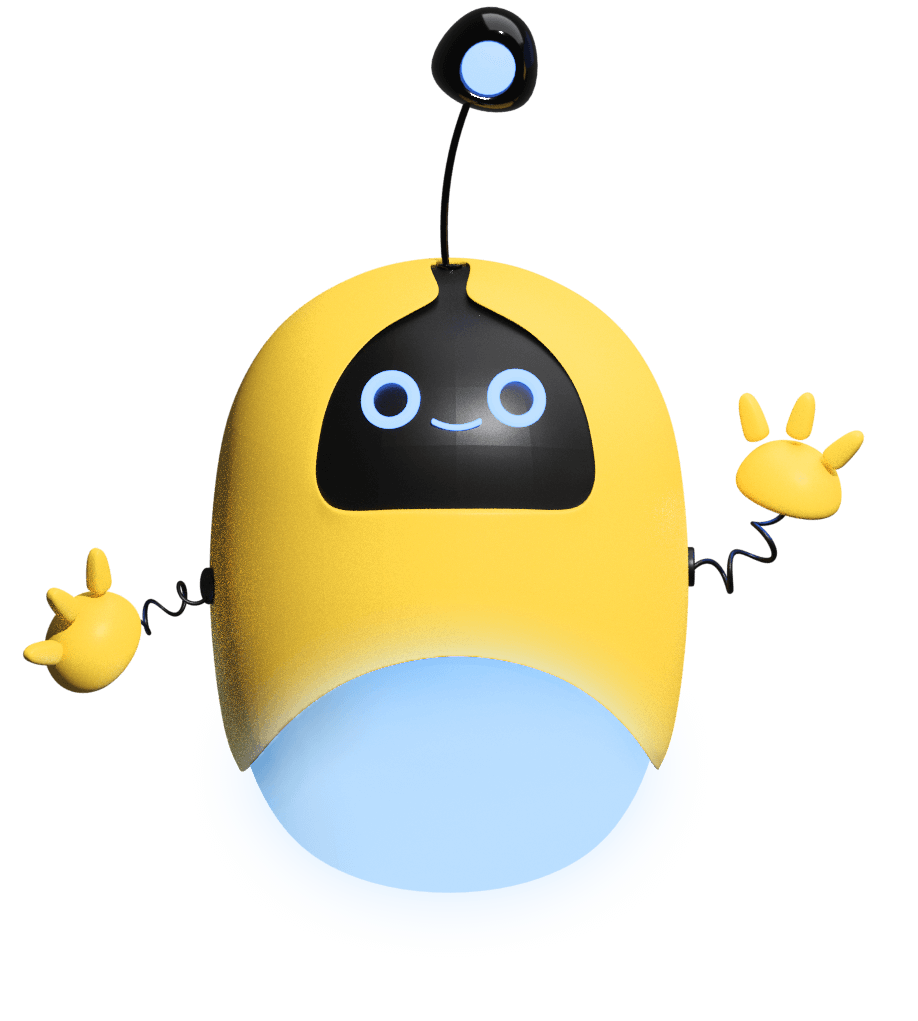 After Seeing Paxe X Times

When Arriving From A Specific URL

When Arriving From A Specific Traffic Source
Meet Our Amazing
Free

Templates!
No need to reinvent the wheel. Display your tailored messages and reveal your special offers with these free popup templates.




Ready to supercharge your website's engagement?
Look no further than our top-of-the-line WordPress plugin that allows you to easily create and customize eye-catching pop-ups that will keep your visitors engaged and coming back for more!