When you manage a WordPress site or a WooCommerce store, you need to be committed to providing your customers with the best possible experience. You can use several strategies to ensure that your customers have a positive experience while on your website for this to happen.
One popular approach is to include a live chat option on your website. Many of your store's visitors will find this option extremely useful if you manage it properly.
Prospective online customers will have numerous questions about a product, even if it has a well-detailed product page. Having the option to clear their doubts from your website instantly can benefit them.
Furthermore, these live chat plugins can be highly beneficial in lead management and sales initiatives. This article will look at some of the best free live chat plugins for WordPress and WooCommerce and discuss the fundamental difference between live chat and chatbots. Because they are like two peas in a pod, but they aren't the same.
What's the Difference Between Live Chat and Chatbot?
Chatbots raise the support experience by providing immediate replies and automated responses to help requests, while live chat provides human-to-human communication and empathy to support interactions. Live chat and chatbots work together to provide your customers with a high-quality customer service experience.
These chat features are usually found in the bottom right corner of your computer or smartphone. They can even be programmed to appear and ask you a question, such as "Hello, do you require any assistance?" But, of course, it's not a person requesting that inquiry; it's just an automatically timed message.
To be more specific, we've drawn a comparison between these two so you can see what's the difference.
| | |
| --- | --- |
| Live Chat | Chatbot |
| Live chat is a type of digital communication that allows businesses to communicate with customers in real-time through messaging. | Chatbots are a conversational interface that simulates human-to-human interaction with clients on a script basis. |
| Regardless of the size of the query or issue, all live chat sessions are handled entirely by humans. | Chatbots answer routine/repetitive requests, allowing agents to focus on more complicated issues. |
| Human agents can only handle more concurrent chats at any given time. | A chatbot's ability to conduct several chats at once is unrestricted. |
| Depending on the business, live chat can be provided 24/7 | Chatbots provide service 24 hours a day, seven days a week, at no extra cost. |
Now let's see some specific examples of live chats and how they look and operate on websites.
Examples of Live Chats
Lush is using a live chat option on their website. They ask for a name and email before the chat starts as a means of collecting leads.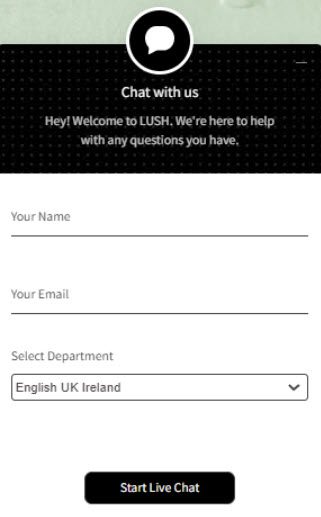 They also use personalization when dealing with returning visitors. They are utilizing my name in the intro.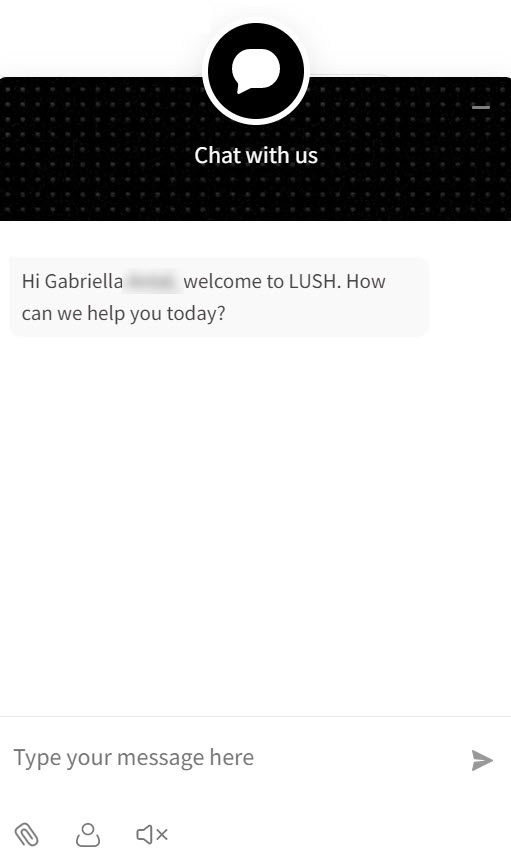 In the case of Paula's Choice, I typed in a problem I was facing so that they could take the live conversation from there.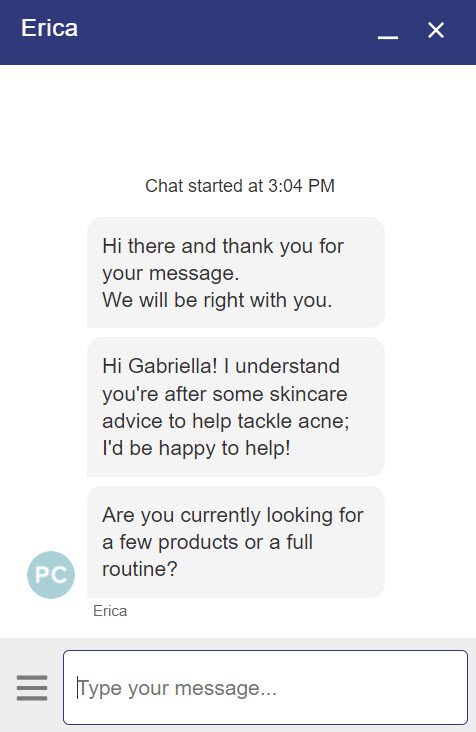 The one flaw with live chat is that you never know whether or not you'll get a response right away. In some cases, due to time zones, high website traffic, or a shortage of customer care personnel, the answer will not appear in seconds.
For example, the folks at Blue Tomato have stated that they usually react in one hour, give or take.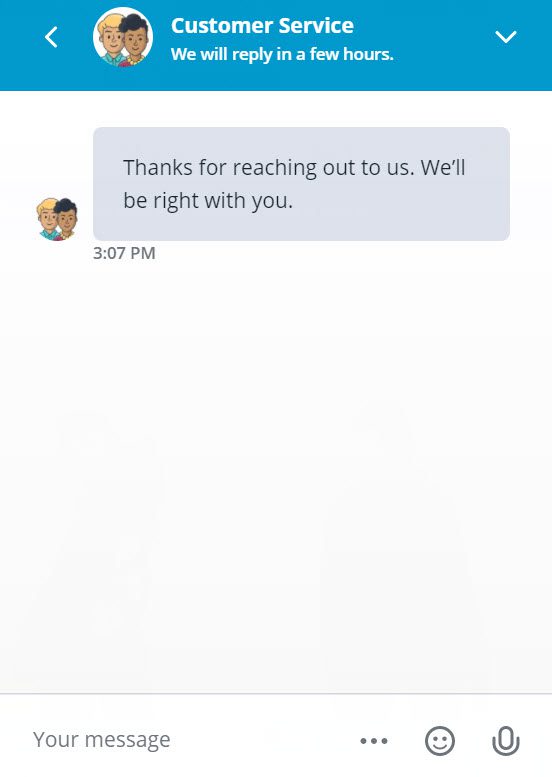 And, to draw one last comparison between live chats and chatbots, the following example will feature a chatbot so that you can see in what ways it is different:

HubSpot – Counterexample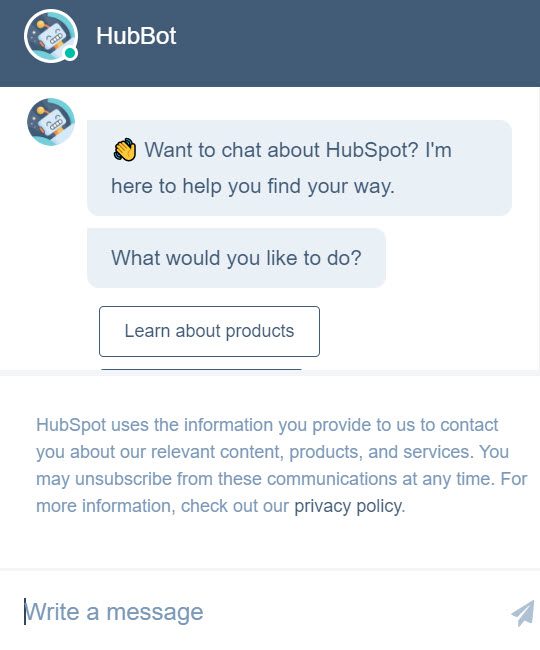 What evidence do we have that this is a chatbot? The answers you can choose from have already been formulated; all you have to do now is choose one. Then, depending on your selected option, the following response will be based on that. 
Usually, someone will define a script with yes/no situations for chatbots or questions with multiple answers. Based on the answers, the users will go further down in the conversation with the bot until he finds out the solution to a problem. Such an answer might be a link to some helpful information, e.g., shipping info, a link to the return policy page, etc.
If the website visitor can't find a solution to the problem, the bot should ideally provide the option to get a human on the line.
A best-case practice says that you can use chatbots for widespread issues, and answers are easy to give and resources easy to provide. If more challenging situations arise, then live chat should be the option.
And speaking of challenging issues, let's see what the data says about the efficiency of live chats!
Live Chat Statistics
Let's start with a simple yet straightforward chart to do the talking. 
Data shows that back in 2019, an estimated 86% of eCommerce users have proved the efficiency of live chats.
The real estate industry's customer satisfaction percentage using live chat in the same year was 98.56%. 
According to KBV research's latest report, the Global Live Chat Software Market will reach $987.3 million by 2023, growing at a CAGR of 7.3% during the forecast period.
As per Forrester, if you can't offer your customers a rapid solution to their inquiry, 50% of them will abandon their purchase.
For customers aged 18 to 49, live chat is the most popular service option.
Customers worldwide prefer to contact businesses directly via live chat software due to the growing demand for immediate assistance. That's because alternative help methods, such as social media platforms, phone assistance, and emails, increase the number of times customers have to wait. So let's look at how you can add a WooCommerce live chat to your website and provide your customers with round-the-clock service.
How to Get Started With WooCommerce Live Chat
Let's pretend you've set up an online WooCommerce store. A new customer wanders into your store and begins browsing around, but he quickly becomes overwhelmed by the further information. It is, after all, unknown territory.
How will they be able to reach out to you for assistance? The most conventional method is to fill out the "Contact Us" form and wait for a response from the store's customer service team. However, waiting hours or even days for an answer doesn't sound like a dream. 
WooCommerce live chat allows visitors to receive immediate assistance with your online business. The support representative on WooCommerce live chat can see the visitor's cart, analyze their problem, and provide top-notch solutions.
For this particular tutorial, we've used the LiveChat plugin for WordPress that easily integrates with WooCommerce and is up and running in no time.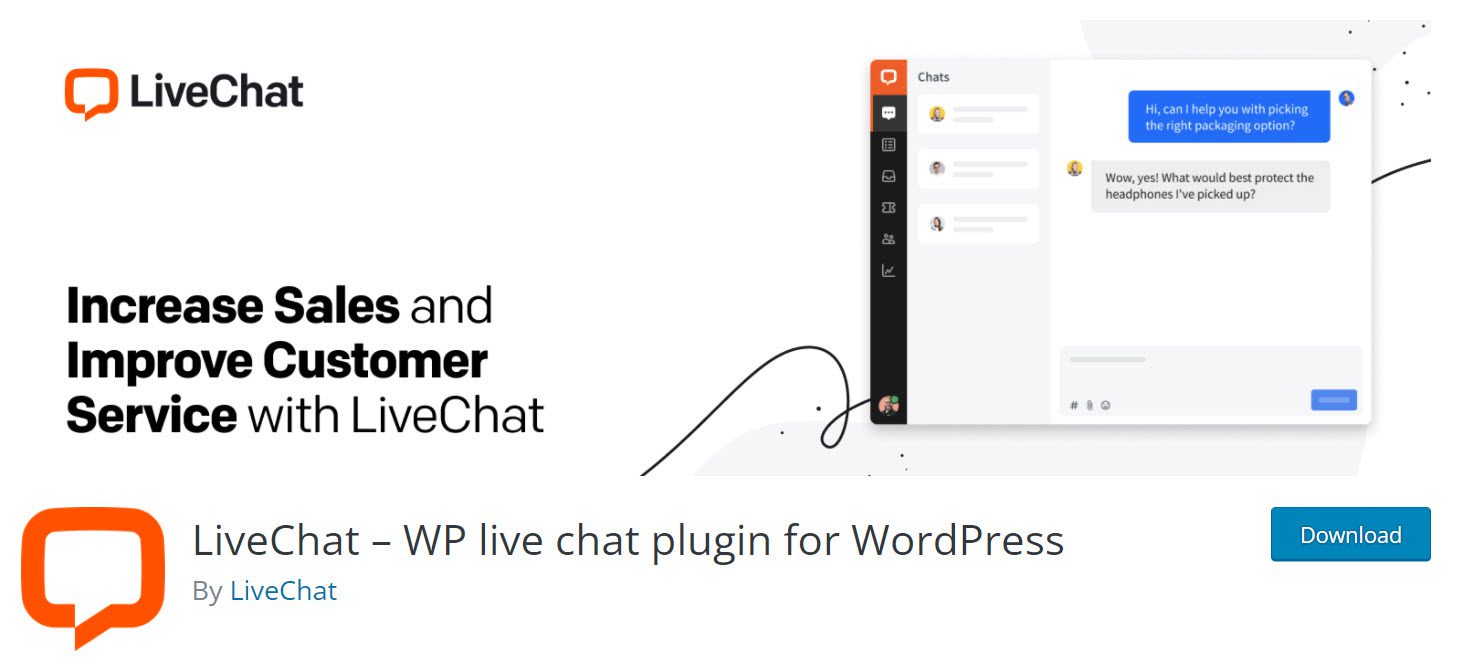 Step 1.
Head over to your WordPress Dashboard and download and activate the LiveChat plugin.
Step 2.
Integrate LiveChat with your WooCommerce store by creating an account first.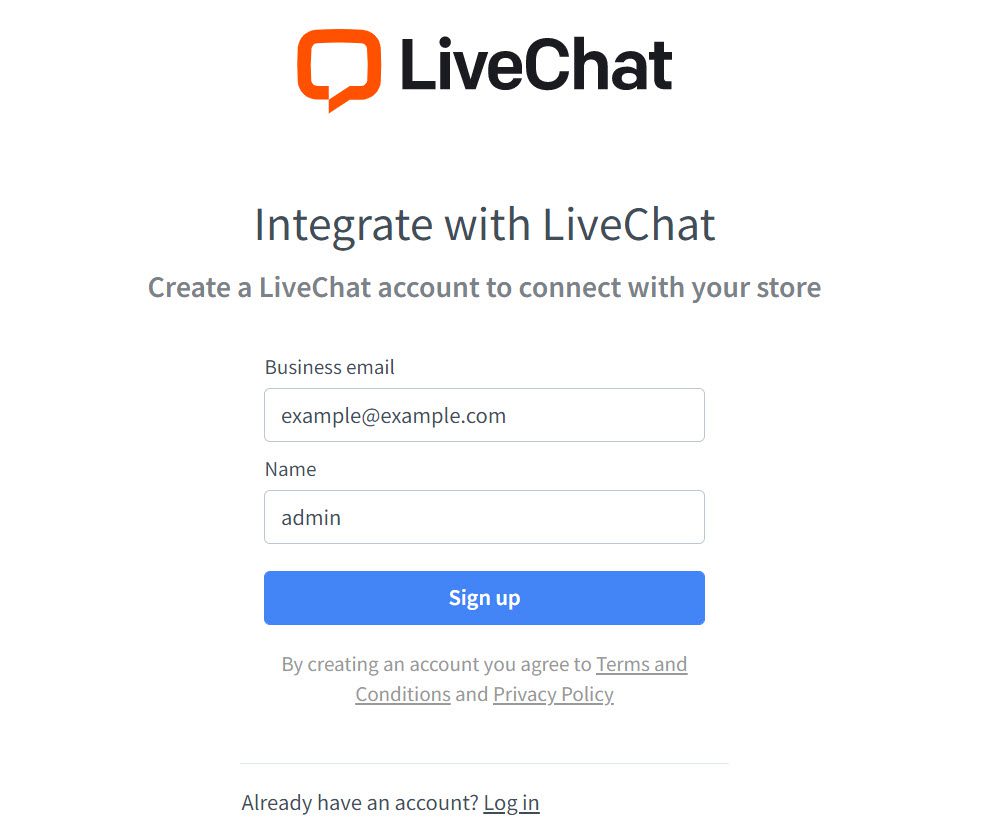 This is how the LiveChat dashboard will look after successfully creating your account: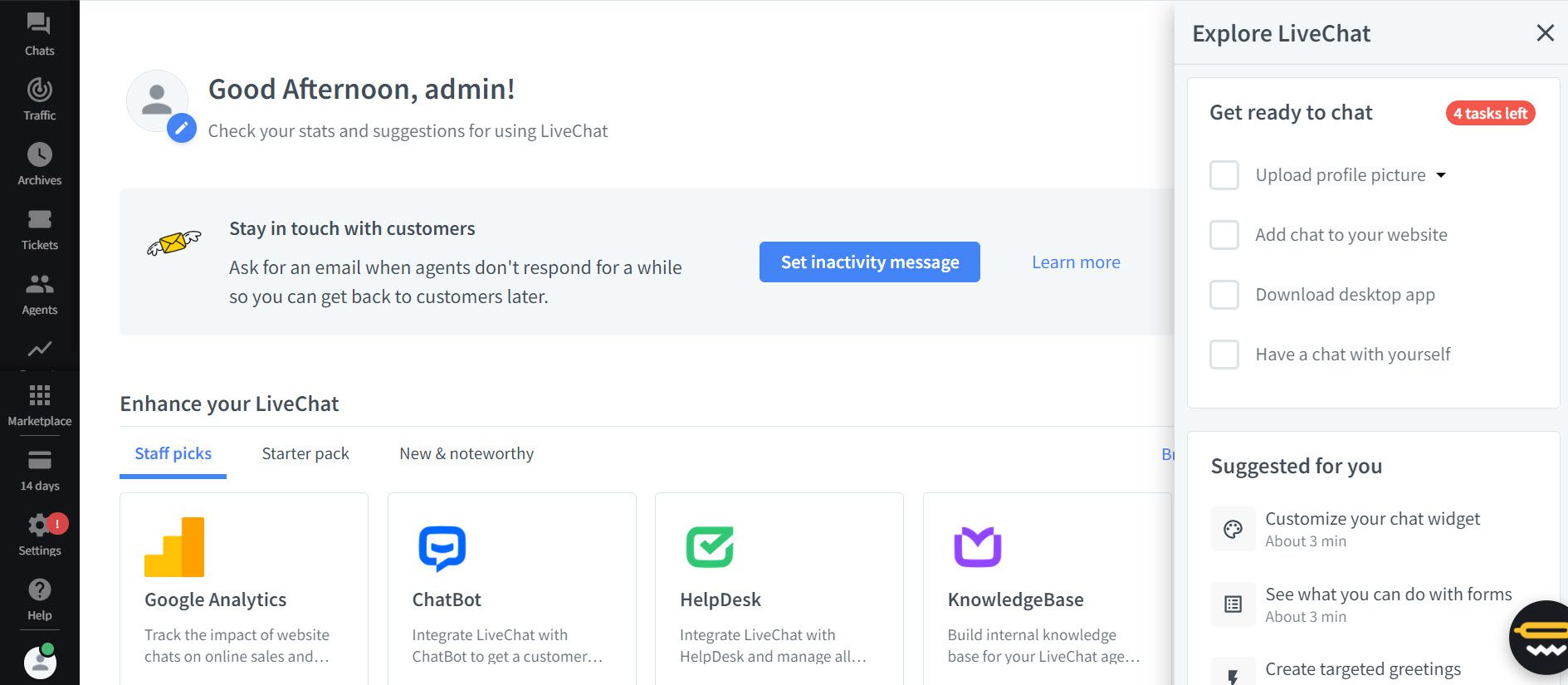 Step 3.
Your WooCommerce LiveChat is now completely set up and ready to use! At this stage, you may adjust the following features:
To do so, head over to LiveChat from your dashboard and hit Settings: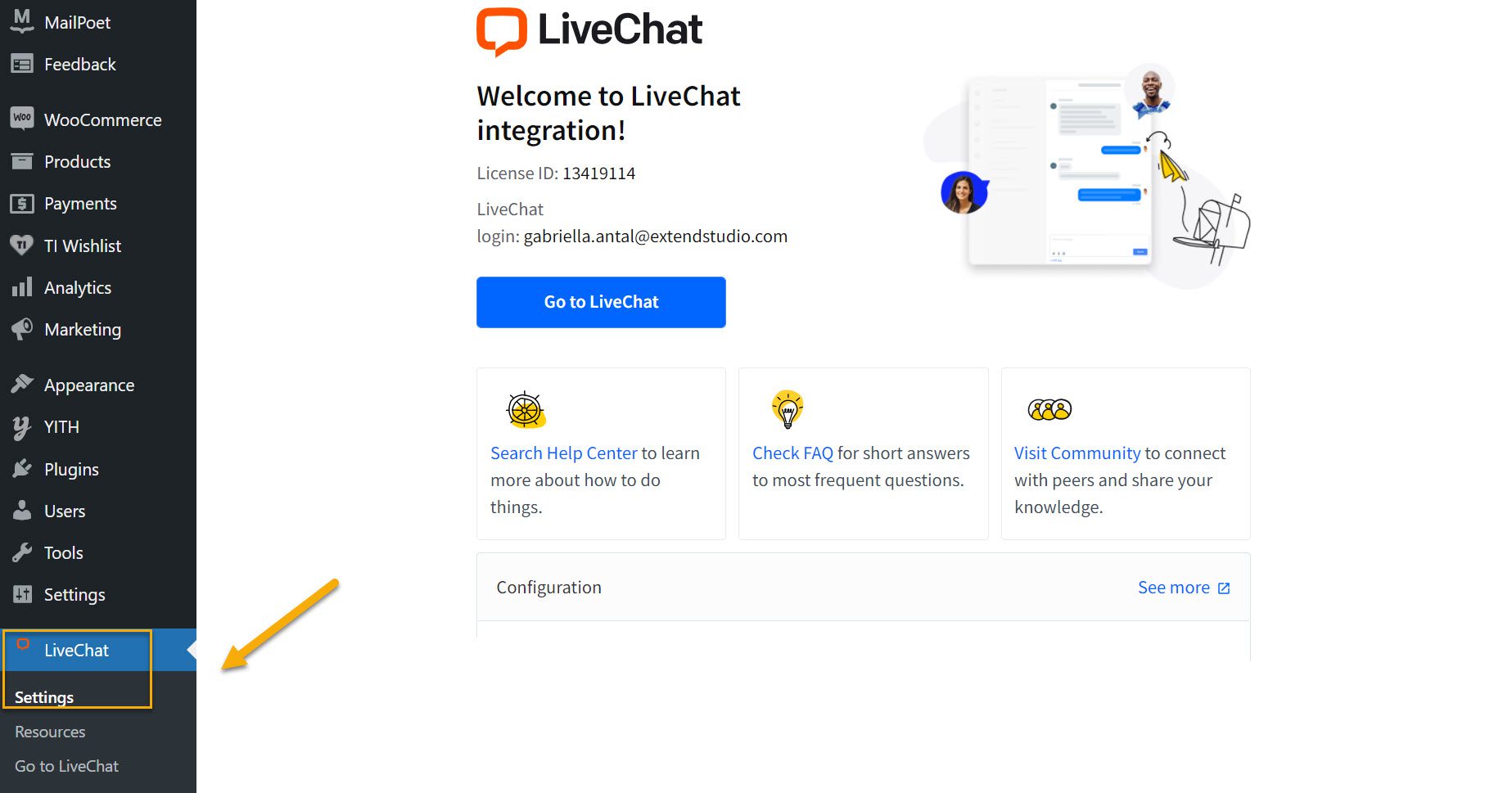 You can use custom variables in the LiveChat app to see last order details, shipping address, total value, and product count. When you install the plugin, it is enabled by default.
Hide chat widget for guest visitors allows you to choose whether the LiveChat conversation widget should be visible only to users logged in to your store or all visitors.
You can also customize the appearance of the chat widget when clients visit your website on mobile devices by clicking on Mobile widget settings. This is accomplished through the LiveChat agent app.
You can easily disconnect your current LiveChat license from your website by choosing Disconnect.
Step 4.
Now it's time to test the waters. Have a chat with yourself.
Hit the 'have a chat with yourself' option on your LiveChat dashboard, leading you to a sample page with a real-time version of your chatbox.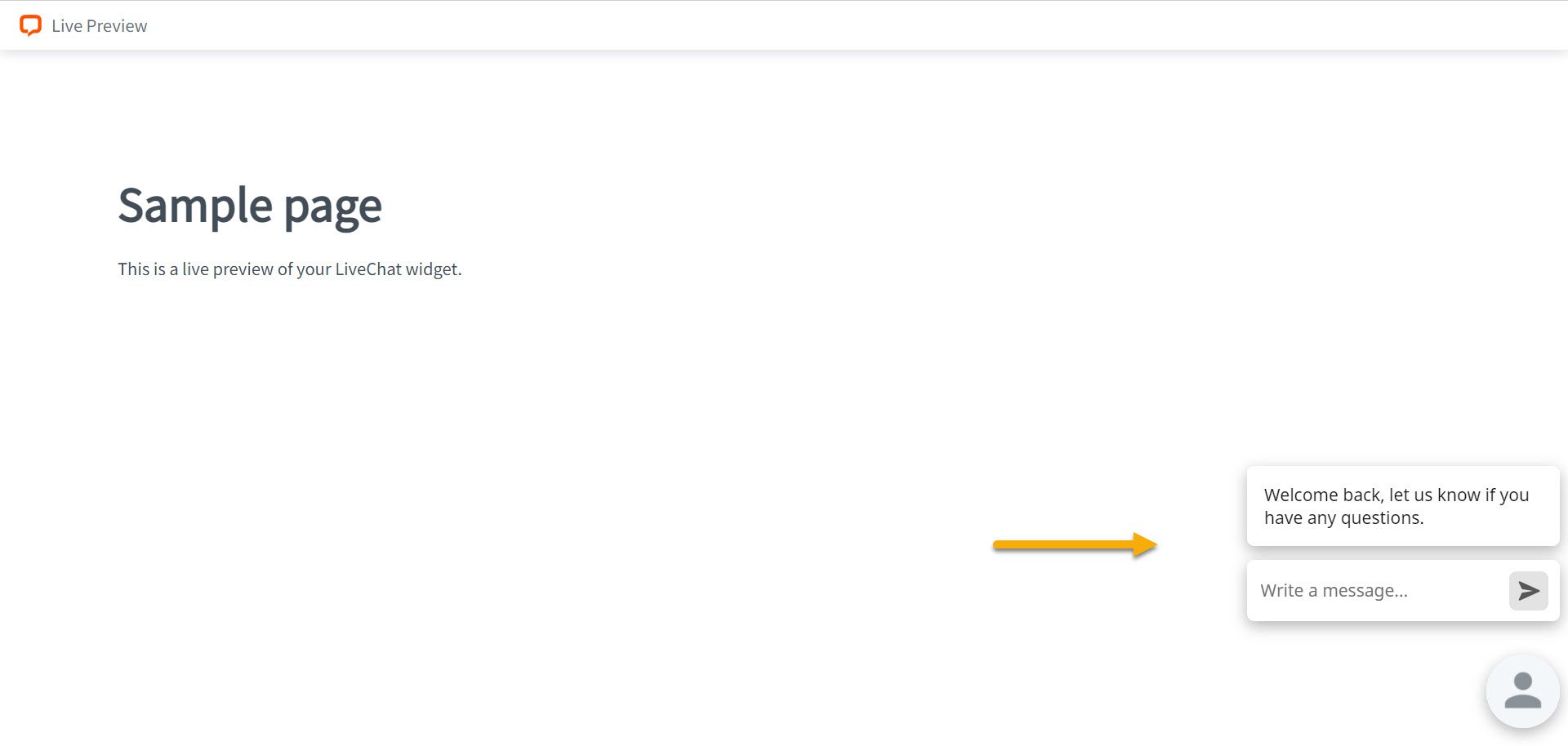 After delivering the message, you'll need to check in with your LiveChat credentials to keep the conversation going with the consumer.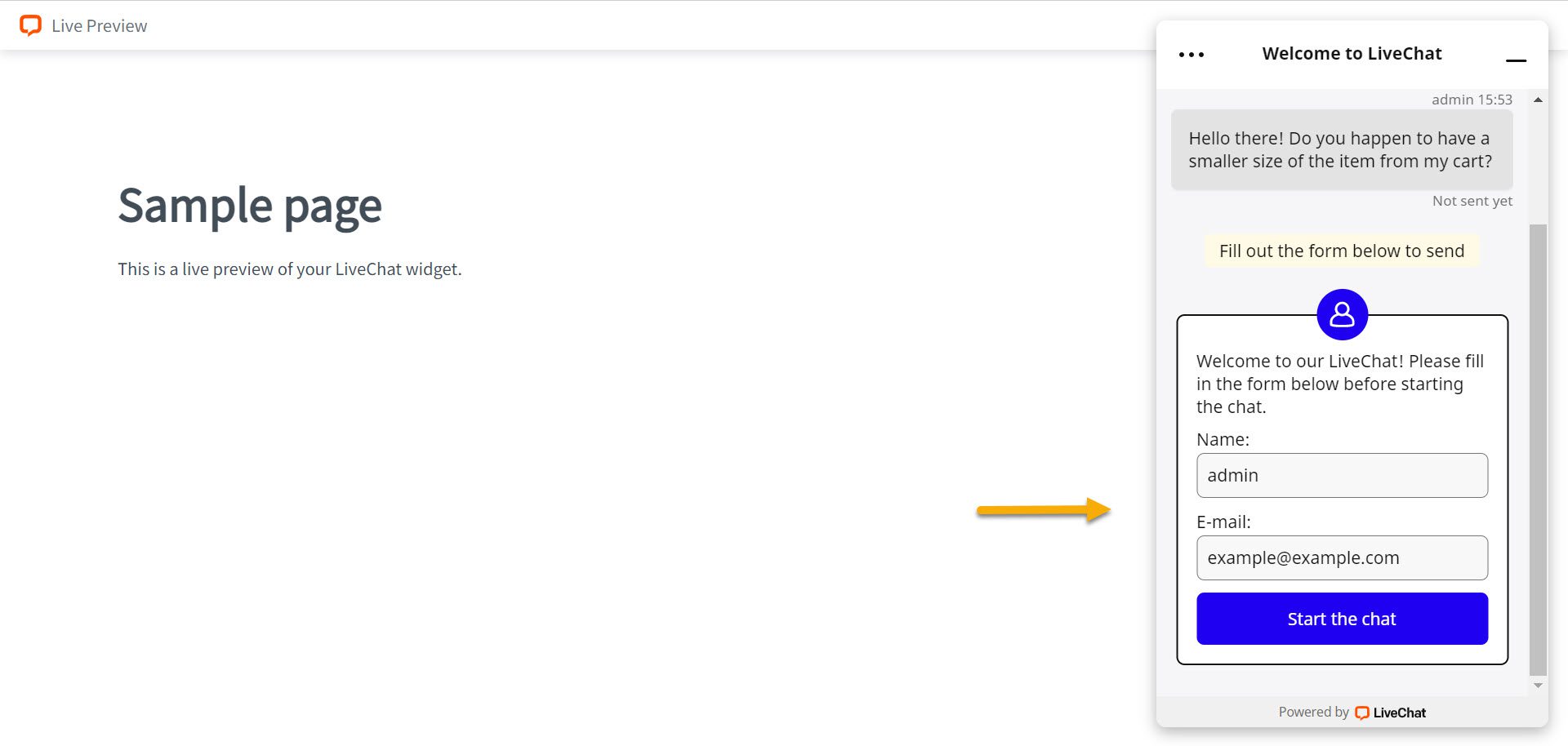 Once you are in, the customer will be able to see if you read their message or not.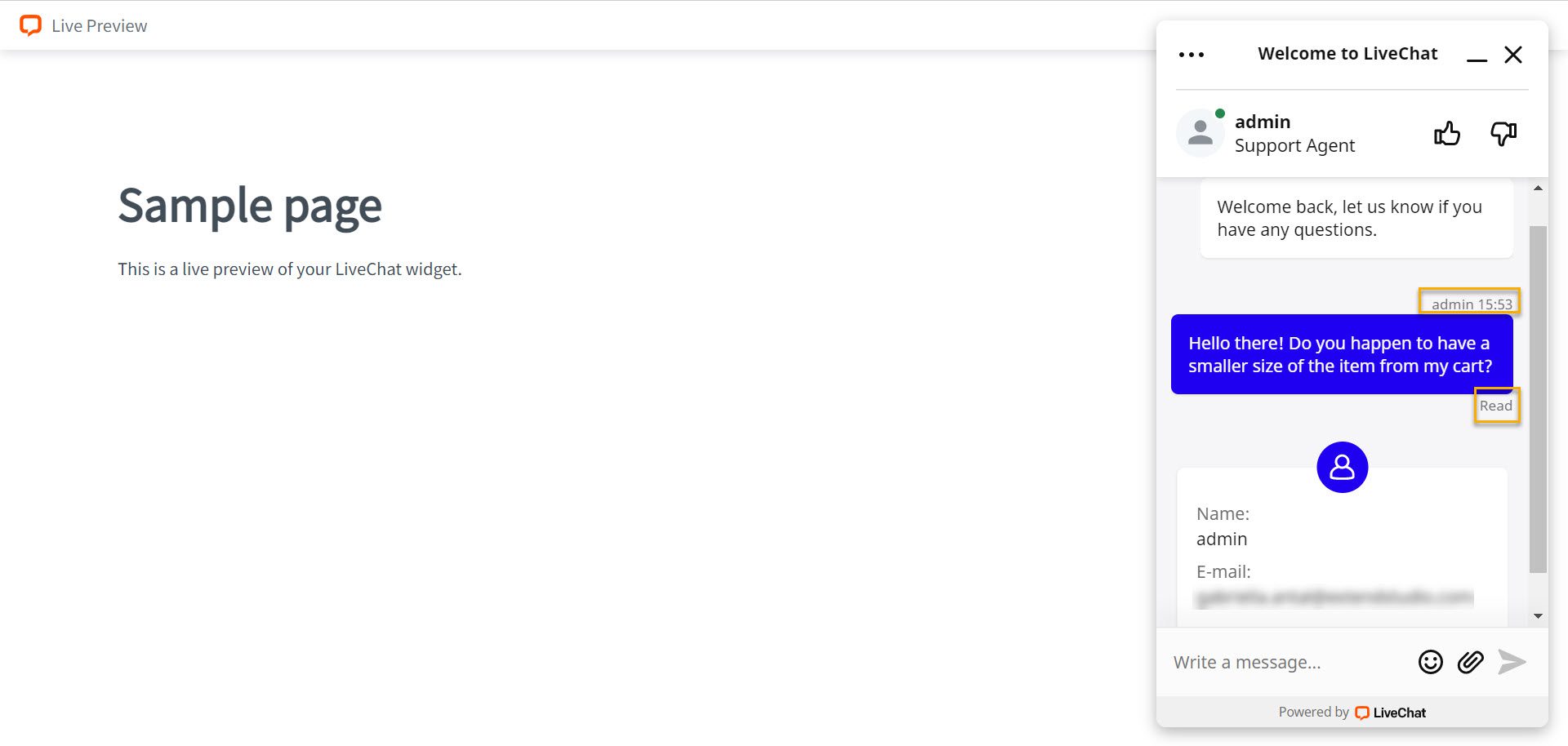 During a chat with a customer, the Details section in the Chats view of the LiveChat app displays the last order details, shipping address, total value, product details, and product count.
Step 5.
Now it's time to look at how the live chat box looks on your website!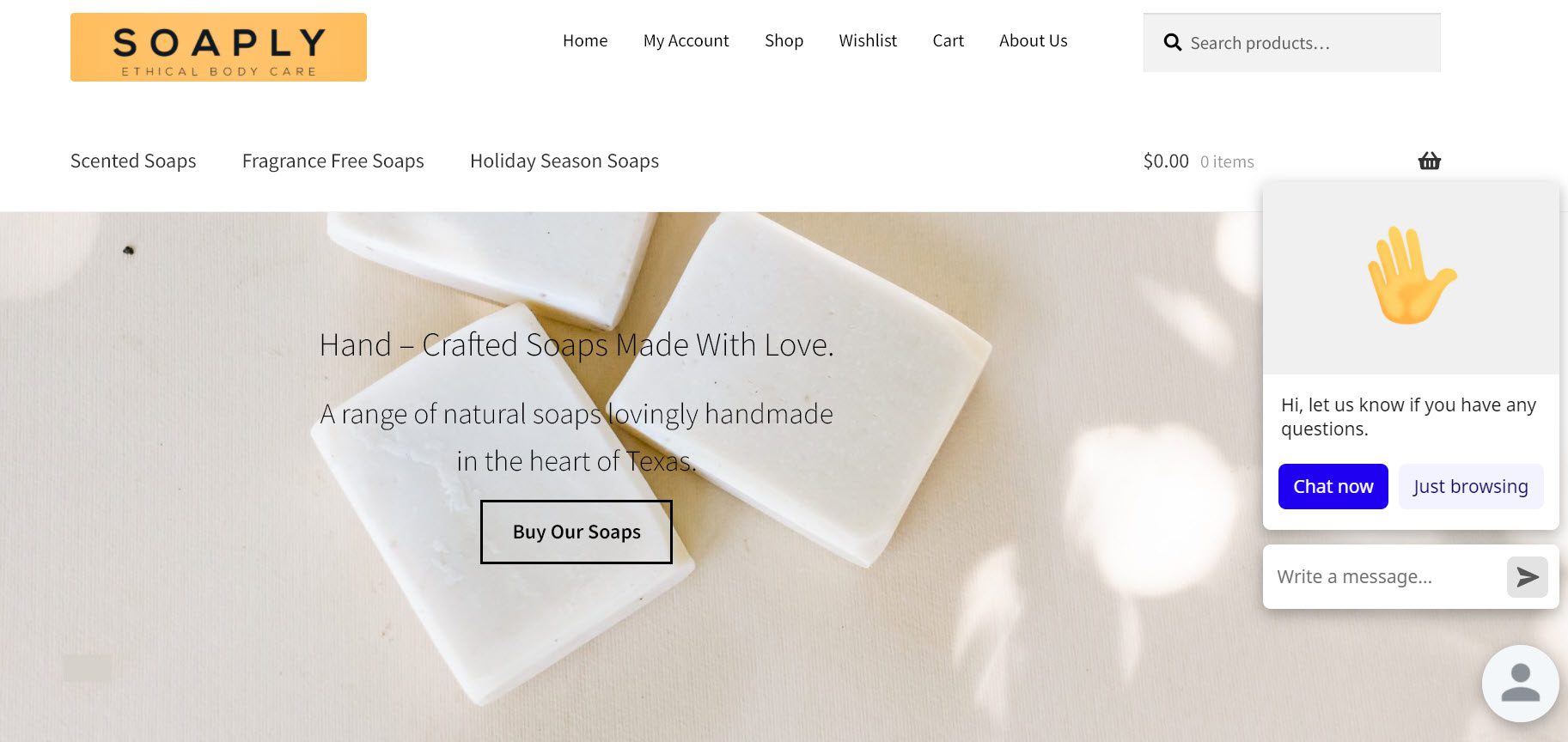 This is the store we created when we talked about how to build an online store with WooCommerce, and this is how the live chat will greet future customers. 
And presto! You're ready to go! If you encounter any issues or become stuck at any point, refer to LiveChat's Troubleshooting article and take it with them!
Tips and Tricks for Improving Customer Service with a Live Chat Box
Fact: Today's customers prefer real-time conversations over random support tickets. More and more of them want to speak with a live chat agent who can help them solve their problem right away. To most people, submitting support tickets and waiting for a response that may or may not arrive is a thing of the past.
So, without further ado, we've compiled a list of best practices for live chat functionality and how to best care for your customers.
Ensure that customers can easily find the live chat option.
This seems like a no-brainer. Many businesses, however, choose to bury their live chatbox deep within the support page or lack design functionality that allows customers to see the live chat.
Overcome this by including a live chat widget on each page. Consider strategically positioning the button so that customers can see it. Make the button stand out from the rest of the page by using bright colors. Make it simple for them to access the live chat no matter where they are on the site.
Respond quickly.
We've seen not so long ago in the example chapter that some businesses have a timeframe of responding of a couple of hours. While this does depend on many factors, the key is to provide a quick fix.
Ideally, customers should not have to wait more than a few minutes for someone to respond.
Naturally, this does not imply that their investigation will be completed in such a short period. The first response time concept concerns how long a person will have to wait before hearing anything from an agent.
Keep your customers up to date on your progress.
Some conversations will necessitate agents seeking assistance. For example, the problem may be beyond the agent's knowledge. Or it requires the agent to make a decision that they are not authorized to make. Alternatively, they may require access to specific customer information.
In this case, the agent will need to contact another person to discuss the inquiry and get their feedback. Of course, there is no problem with that. However, it would take time and would leave the customer waiting.
As a best practice, train your agents to keep customers informed of what's going on. For example, notify customers if an agent needs to look up information or speak with someone else.
Use a pre-chat form to provide the agent with additional information about the customer and their problem.
This practice can mentally assist whoever is in charge in preparing for the upcoming challenge. In addition, it can help them gather some required information from customers in a pre-chat form.
You don't need to beg for much. Even a person's name, email (perhaps to cross-reference with the CRM), and a brief description of their problem will give an agent a good starting point.
Use the person's name in the conversation.
Here's why it's effective:
Hearing your name in a conversation personalizes the experience. You've been noticed.
It also ensures that you are paying attention to the other person.
You have a more positive attitude toward them right away.
You also improve your engagement and relationship with them.
Other Live Chat Plugins You Can Use
If you don't wish to use the WP Live Chat plugin we've mentioned earlier, rest assured that you have other options.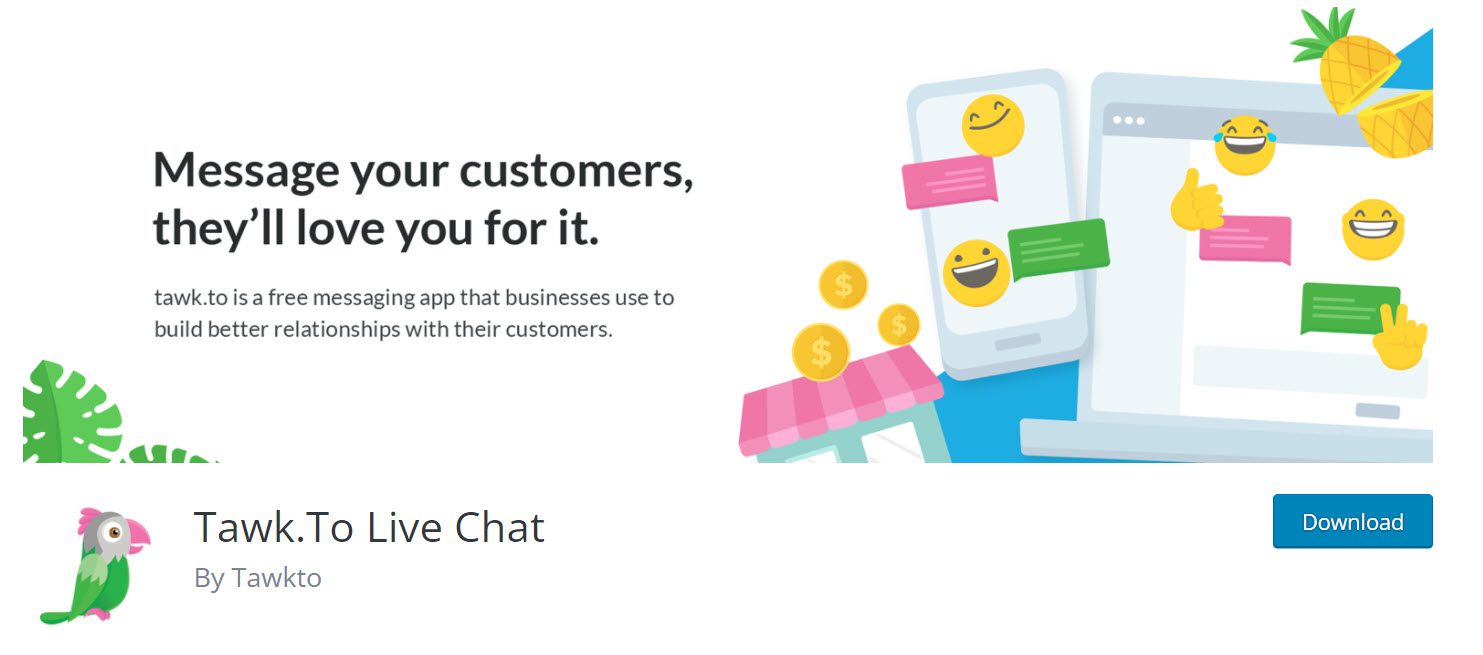 Tawk. To Live Chat is a great place to start for small businesses interested in experimenting with live chat. It provides a good set of features for a free app and does not try to limit you by capping your conversations or the number of people using the app simultaneously.
Tawk.To Live Chat works with most modern web browsers and mobile platforms. Furthermore, it integrates seamlessly with WordPress and ensures that you can manage your customers' queries in real time.
Some key features of the plugin:
Simple installation and setup → This plugin are simple to install from the WordPress repository. You can then access your Tawk from the plugin settings page. Next, choose the chat widget and customize it to your site's specifications, and you're done!
Great online support → Tawk.To provide excellent online support via email and chat. This is available 24 hours a day, seven days a week, so you never have to worry about getting assistance when you need it.
Unlimited agents →  You can add a total number of agents to your account. This would allow you to handle customer inquiries promptly and efficiently, even if there were many of them. 
Tidio – Live Chats, Chatbots & Email Integration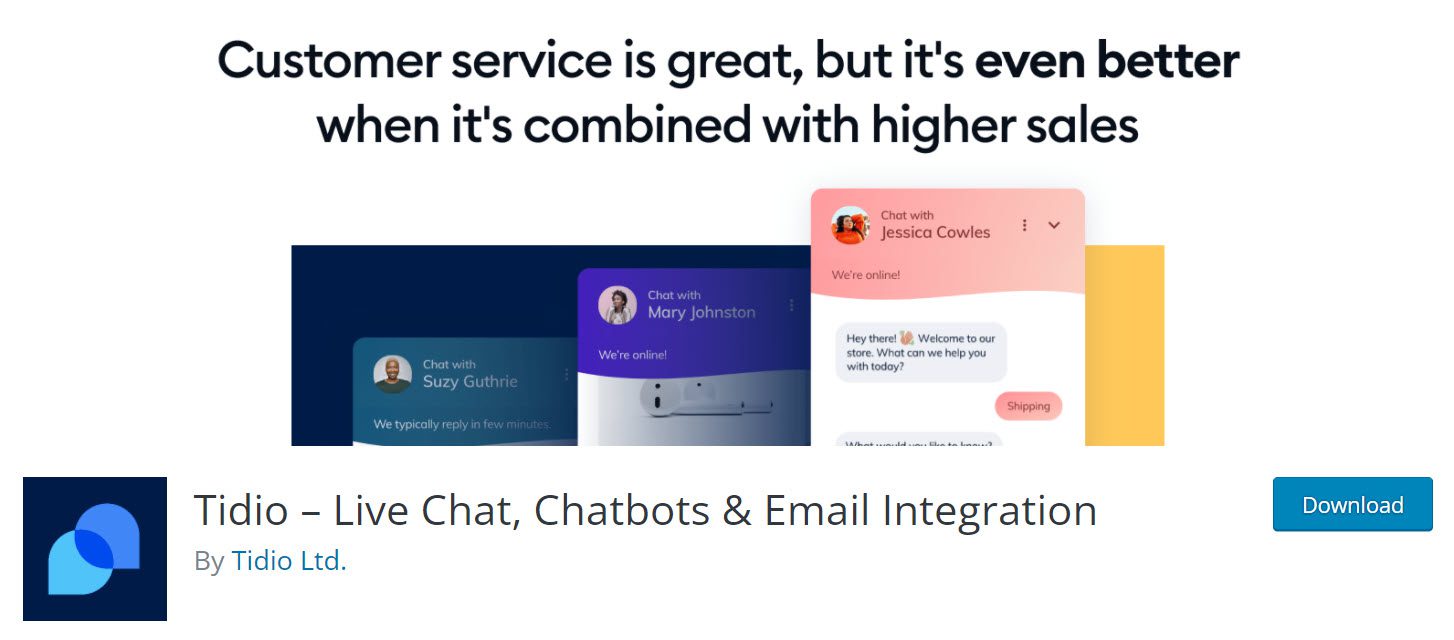 Tidio is an excellent way to stay with your customers and site visitors. You can use this plugin without registering or creating an account. It also allows you to tailor the color options for your chat widget to match the color scheme of your website.
Some key features of the plugin:
Excellent customizability —> Tidio comes with two pre-configured design options. Furthermore, you can easily change the color schemes to match the needs of your website.
Oversee offline messages → It might not be possible for you to offer live chat support 24/7. In such a case, you may be required to handle customer inquiries. This plugin allows you to display a form so that your visitors can send their questions via email.
Adaptability to mobile devices —> Tidio has a mobile app and a desktop browser extension.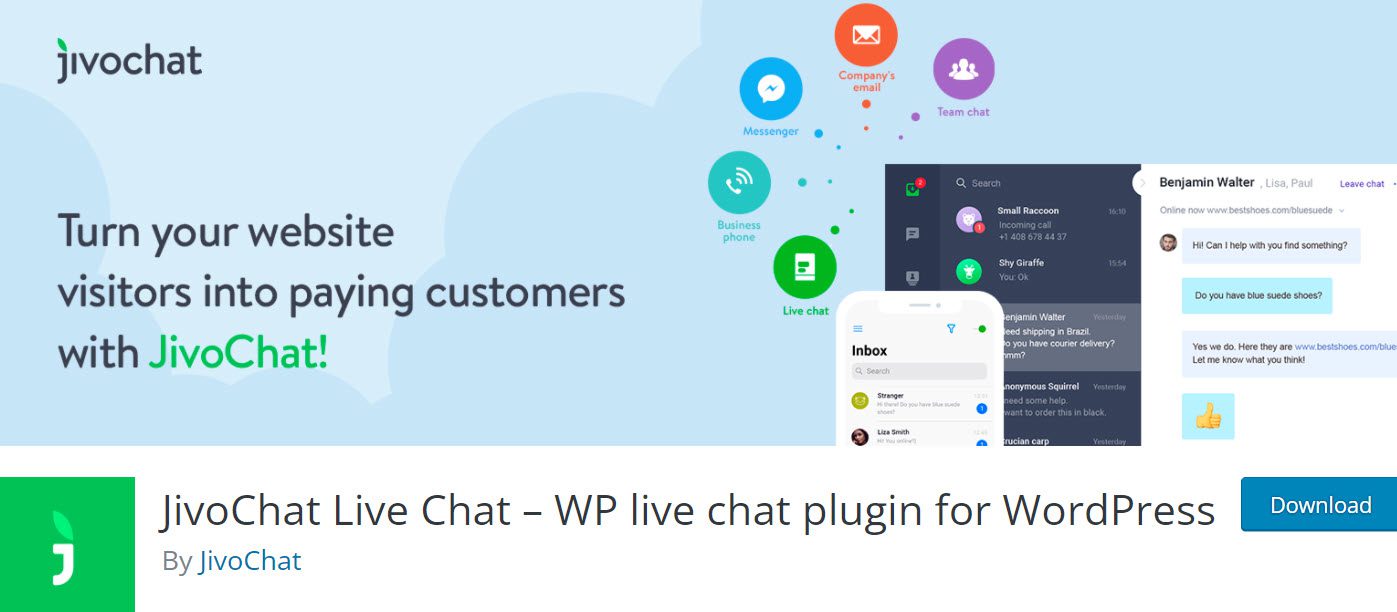 JivoChat Live Chat is a WordPress live chat plugin with many features. It allows your audience to interact with you in real-time and even has a callback feature.
It aids in the compilation of customer engagement efforts across multiple channels, including social media sites. An automatic translator comes in handy when you have customers and visitors from all over the world.
Some key features of the plugin:
Real-time Translation —> Language barrier is not a problem anymore. It instantly translates messages from both sides (admin and user), ensuring no gaps.
Lead conversion —> It enables you to initiate a conversation with your website visitors to convert leads to sales. It also has a callback feature that visitors can request through the chat window. For some users, this may be a significant improvement in site experience.
Social media conversations —> Another distinguishing feature of JivoChat is its ability to integrate user communications from your social media channels. It supports Facebook, Viber, and Telegram.
Over to You
There is no doubt that live chat is valuable to your company. Live chat is what establishes trust between your customers and your company. While paid ads can drive traffic, converting that traffic into sales depends on a customer's confidence in your brand and the products you sell.
And what better way to implement live chat than with the assistance of the WooCommerce Live Chat plugin we just debated?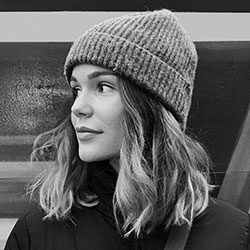 Gabriella is a Digital Content Writer and Marketer with a zeal for all things WordPress. When she's not researching and drafting the upcoming articles, you can find her in the open air exploring the outdoors with her dog.