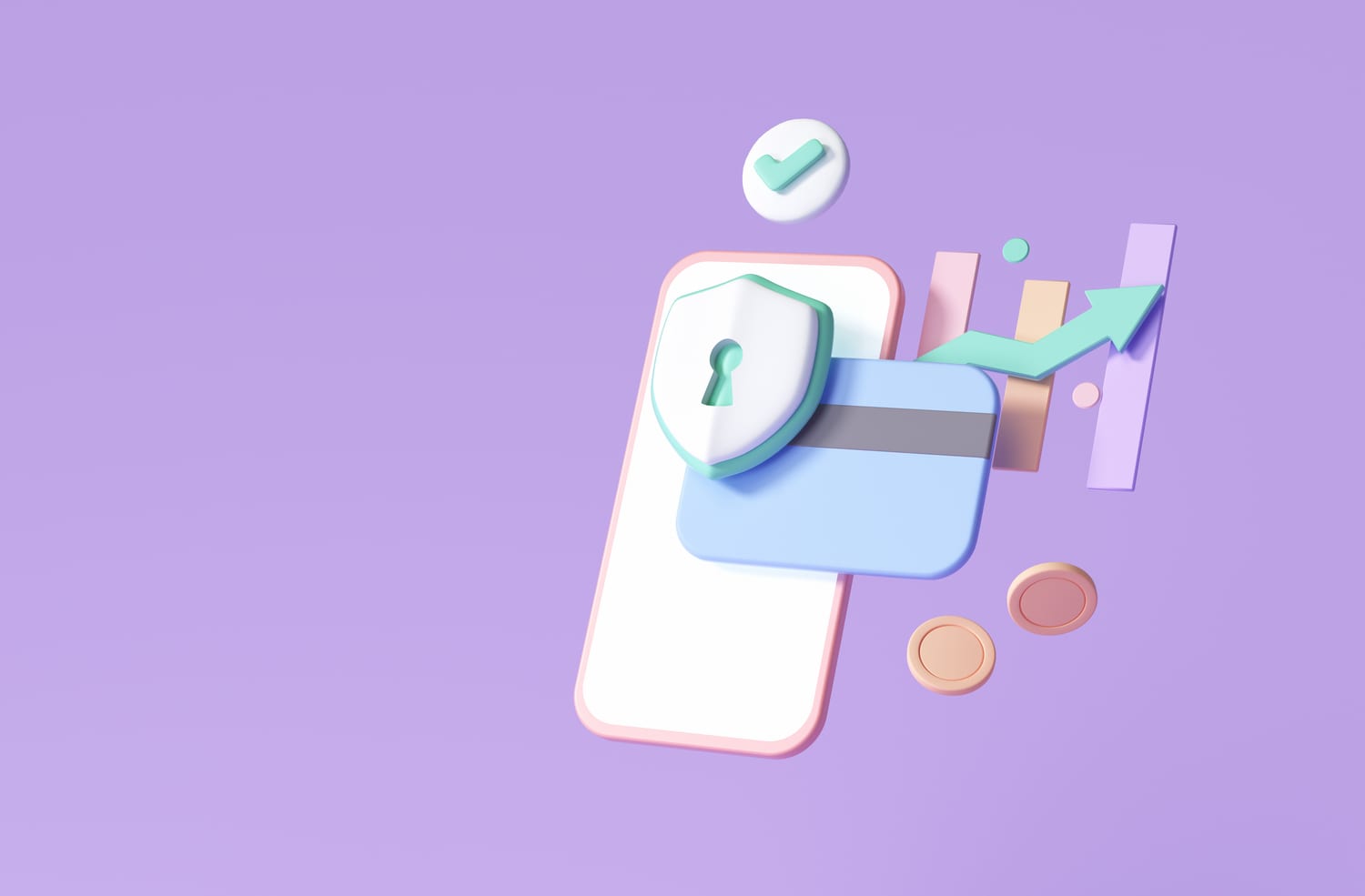 If you're an eCommerce business owner, surely, you must be thinking about how to bring in sales and increase profit. This entails selecting the most appropriate payment gateway for your business's requirements. Sounds easy, but how exactly are you supposed to do that? What are the factors you need to take into consideration? Rest assured, we've got you covered. 
In today's article, we'll talk about some of the most popular payment gateways out there, how to choose the right payment option and how to avoid a series of culminating mistakes.
So without further ado, let's get started! 👇
What is a Payment Gateway?
A payment gateway is a technology that collects and transfers payment data from the customer to the acquirer. In your case, from your customers to you. A payment gateway is a service that assesses and handles consumer payments.
A key requirement for a payment gateway is to comply with the Payment Card Industry Data Security Standard guidelines. This collection of guidelines ensures that all businesses accept, process, store, or transfer credit card data in the most secure manner possible. 
Furthermore, there are two main types of payment gateways currently available:
Direct: Customers can complete a transaction directly on your website, like in the example below: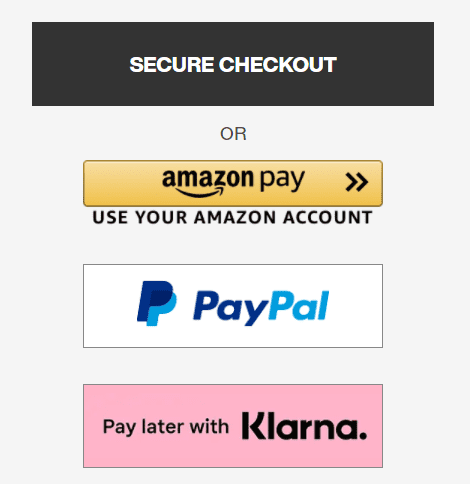 Redirect: Customer must leave your website to make a payment. The customer is sent to an external payment processing page.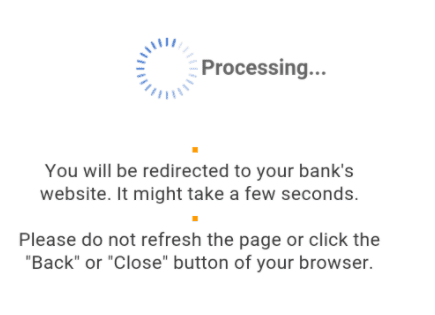 Ecommerce transactions require a series of steps that culminate in a successful checkout. And because your customers could leave at any point for various reasons, you need to provide the most seamless experience possible to allow them to stick around for more.
With this in mind, if you happen to have trouble accepting a customer's payment, all of your efforts will be wasted, and you certainly don't want that. As a result, if your payment process is too complicated or restrictive, the customer can abandon their shopping cart. 
So what are your options? What can you do to ensure you're using the right payment gateway for your eCommerce business? 
How to Choose the Right Payment Gateway
The best WooCommerce payment gateways for your company are determined by the nature of your business and its needs. If you run an online shop, you have a lot of choices to choose from. However, before we jump right into it, there's a teeny-tiny aspect we need to discuss. 
Consider the following factors when selecting a payment gateway:
Where are your customers located? Some payment gateways don't accept all forms of payments, which may limit your options if you take on customers from specific countries or regions. For example, Brazil has a payment method called Boleto Bancário that has a 15% market share.
Does the payment gateway integrate with WooCommerce? You will find that major payment gateways endorse the integration of WooCommerce. If you choose to go with an underrated payment gateway, remember to check if it integrates seamlessly.
What are the transaction expenses? You will be charged the fees of each payment processor for each transaction or product you sell. This is especially relevant if you sell low-profit items or products at a significantly lower price.
Is credit card payment accepted? Credit cards are the most popular method of payment for online transactions in general. You could lose customers if your payment gateway doesn't accept credit cards.
Luckily for you, WooCommerce provides WordPress users with several payment gateway options. To integrate each of the payment gateways that we are about to discuss below, you'll need to install a WordPress payment plugin.
Top 7 Payment Gateways to Choose from
PayPal Standard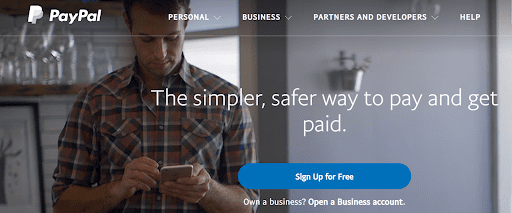 WooCommerce has built-in support for accepting PayPal payments on your website. PayPal provides a wide range of services for personal, business, and eCommerce use, and it's one of the most popular payment options available. 
It is accessible in hundreds of countries; however, some of them may have different restrictions. Make sure you check to see if it's accepted in your region, as well as by your target audience. 
Note: The Standard Paypal extension for WooCommerce does not have an on-site checkout experience, so your customers will be routed to the PayPal website to complete their transactions.
2. WooCommerce PayPal Pro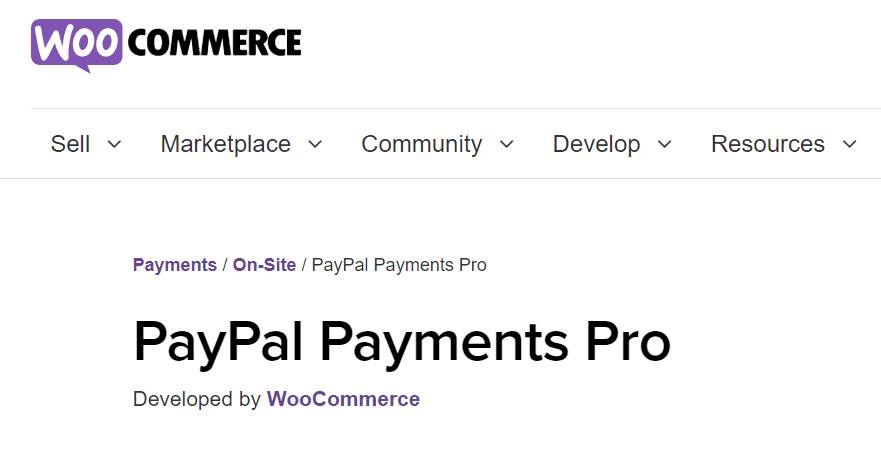 PayPal Pro for WooCommerce is a premium WooCommerce extension created by the WooCommerce team itself. It allows you to use PayPal with a better checkout experience, enabling customers to finish their purchases without leaving your website. 
The customer enters their credit card details during the checkout process, and PayPal takes care of the rest. As a result, the checkout process is incredibly smooth, and the user never has to leave the website.
PayPal Pro is available in the United Kingdom, the United States, and Canada, but you must have a PayPal payment processor to use it. If your company is headquartered in Australia, you can do it with a Payflow Pro account.
3. Stripe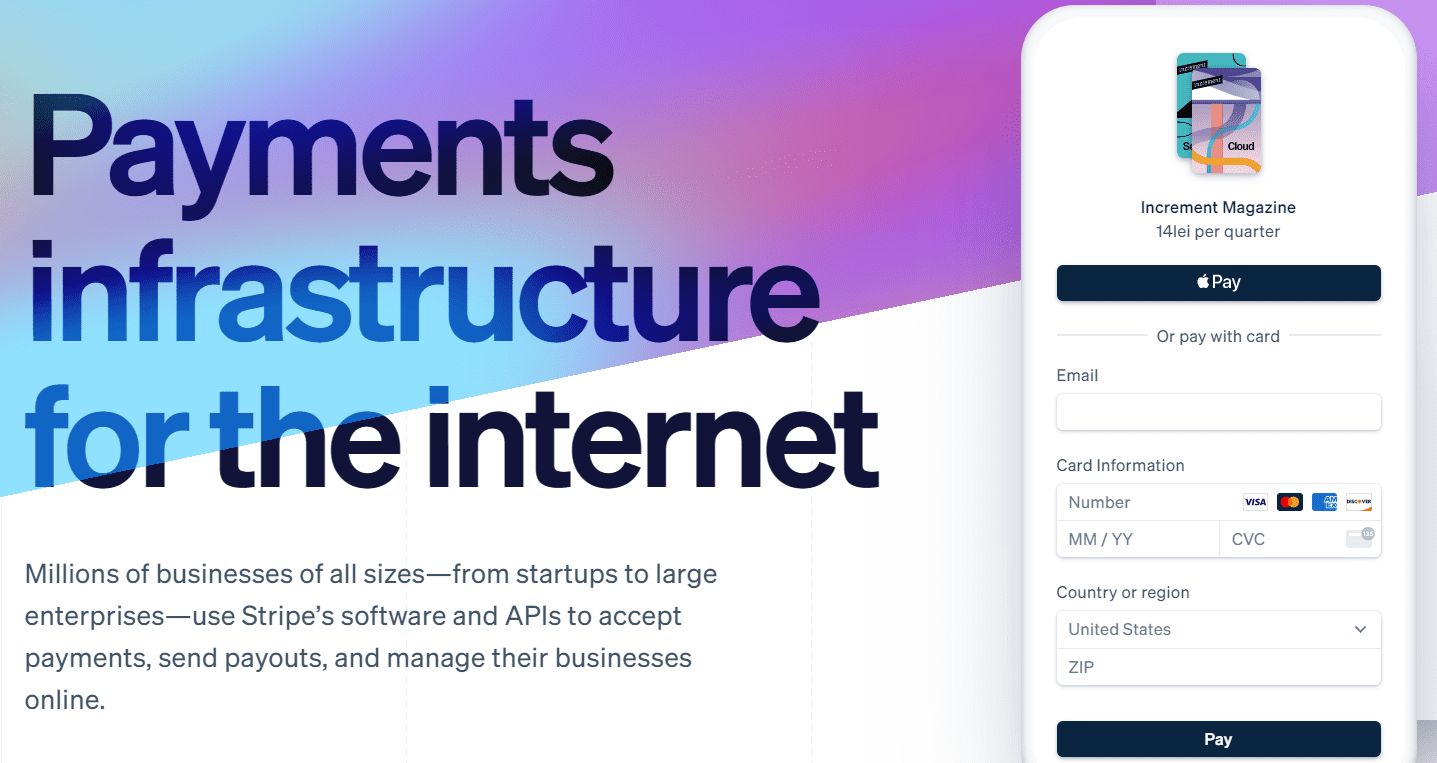 Stripe supports all credit and debit cards which means that your customers can pay using both Apple and Google Pay. Besides, Stripe is available in more than 40 countries and supports more than 135 currencies.
There are no setup or annual fees for Stripe, but they charge 2.9 % + 30 per transaction. It also offers a better checkout experience. Your customers can stay on your website during checkout, and it works smoothly on both mobile and desktop apps. 
Note: You can use Stripe with any WordPress membership or subscription plugin.
4. Authorize. Net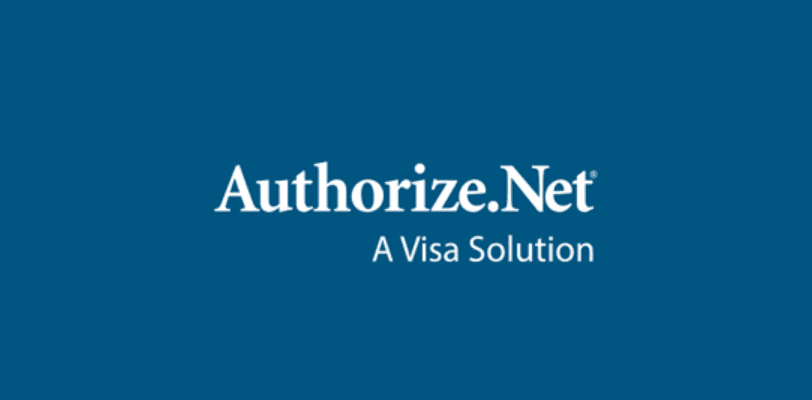 Authorize.Net is a well-known payment portal that is used by thousands of companies worldwide. It has a monthly fee of $25 and charges 2.9 %+ $0.3 per transaction.
In return, you can accept all major credit cards, Apple Pay, and PayPal payments directly from your site, access the Anti-Fraud tracking suite, support team, and quick-sync QuickBooks to make accounting easier. In addition, the extension is user-friendly and allows users to save and reuse their payment systems.
Authorize.net offers several different solutions for e-commerce companies, most of them being:
A payment gateway account.
A 'cure-all' solution that offers both a payment option and a merchant solution.
An enterprise solution (if you store more than $500,000 in payments every year)
5. Braintree
Braintree is an innovative system that accepts payments directly from your WordPress website. It was established in 2007 and procured by PayPal in 2013. Since PayPal has acquired it, it excludes the need for a merchant account, charges only the transaction fee, and is highly secure. Sounds great, right?
What's more, Braintree can accept payments from over 40 countries in 130 currencies and collect fees from PayPal, credit cards, Apple Pay, Google Pay, and much more. Braintree also allows you to break payments with other people and use your hosted service or add it directly to your website.
6. Amazon Pay

One of the reasons Amazon has turned into a powerhouse nowadays is that its online shopping experience is as smooth as possible thanks to its one-click checkout and Amazon Pay features. 
Made its debut in 2007, Amazon Pay allows Amazon account holders to use existing Amazon.com payment methods to pay for purchases on third-party websites. Unlike Apple Pay or Google Pay, Amazon Pay charges minimal transaction fees.
Note: Amazon Pay is free and available via WooCommerce, but it operates only in 13 countries.
7. Square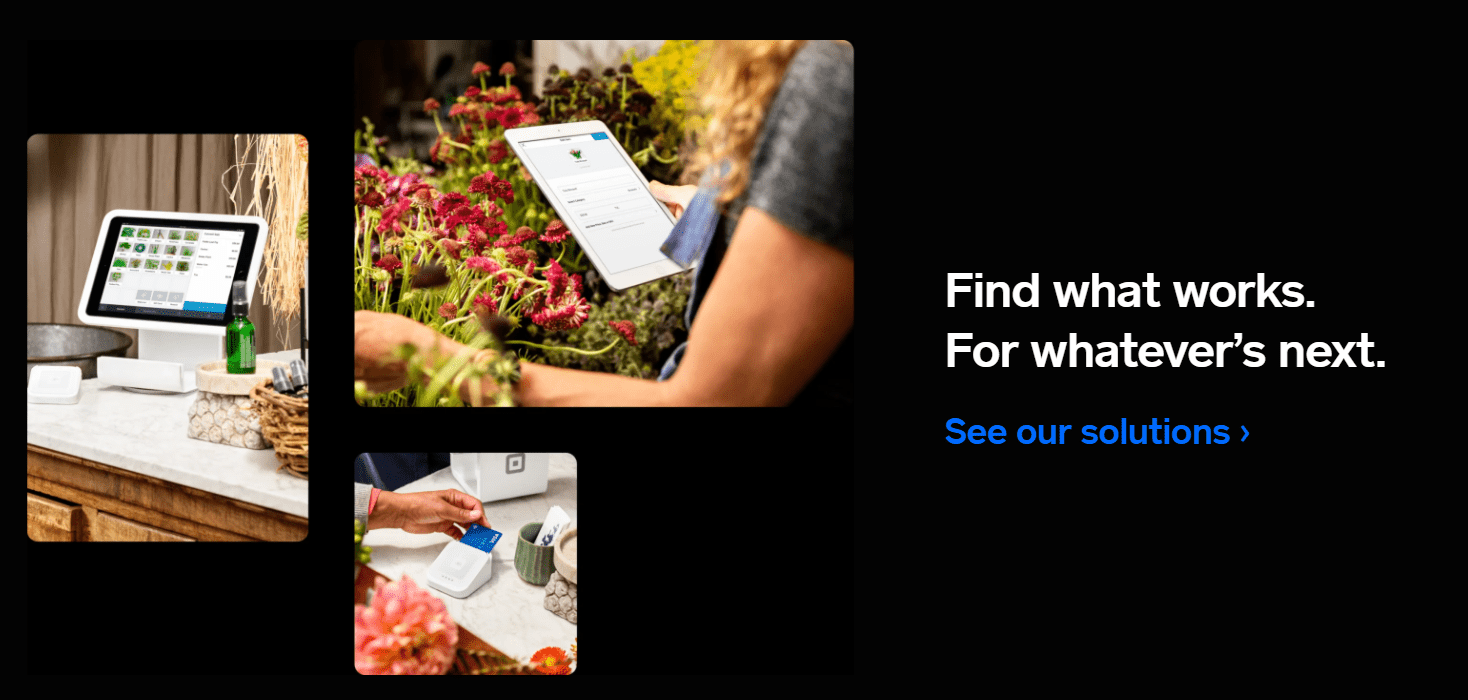 Square is another outstanding payment gateway for WooCommerce websites. In particular, for stores with distribution centers, delivery, and other sales options. Square is currently available in the United States, Canada, Australia, Japan, and the United Kingdom. The transaction fee fluctuates for each country, but it does provide a fixed transaction rate.
The WooCommerce Square Extension makes it possible to add products to your WooCommerce store. Besides, it supports recurring payments when used along with the WooCommerce Subscriptions extension.
How to Install a WooCommerce Payment Gateway
If you head over to WooCommerce->Settings, you will see this menu:

When you select "Payments," you will see the default WooCommerce payment options:
Direct bank transfer
Check payments
Cash on delivery
PayPal Standard

You can enable the ones you want to use and then set them up from the "Set up" button.
For example, here's how you can set up bank transfers:

Pretty straightforward.
The PayPal Standard payment option is prevalent among merchants because there are no setup fees or termination fees. In addition, transactions via PayPal Standard are not processed on your website but on PayPal's site. If you do not want users to leave your site, you will need to install the PayPal Checkout extension. 
So, I will show you how to install WooCommerce PayPal Checkout and everything you need to know about its settings and customization.
With PayPal Checkout, customers can pay with PayPal or any major credit or debit, buy directly from your product p, ages and pay in 26 different currencies.
To install this plugin, you first need to go to your WordPress Dashboard → Plugins → Add New → and then proceed with installing WooCommerce PayPal Checkout.
Once you activate it, head over to the Dashboard once again → WooCommerce → Settings, and a window will pop up with every detail that you can modify and adjust according to your preferences.
Just like this: 👇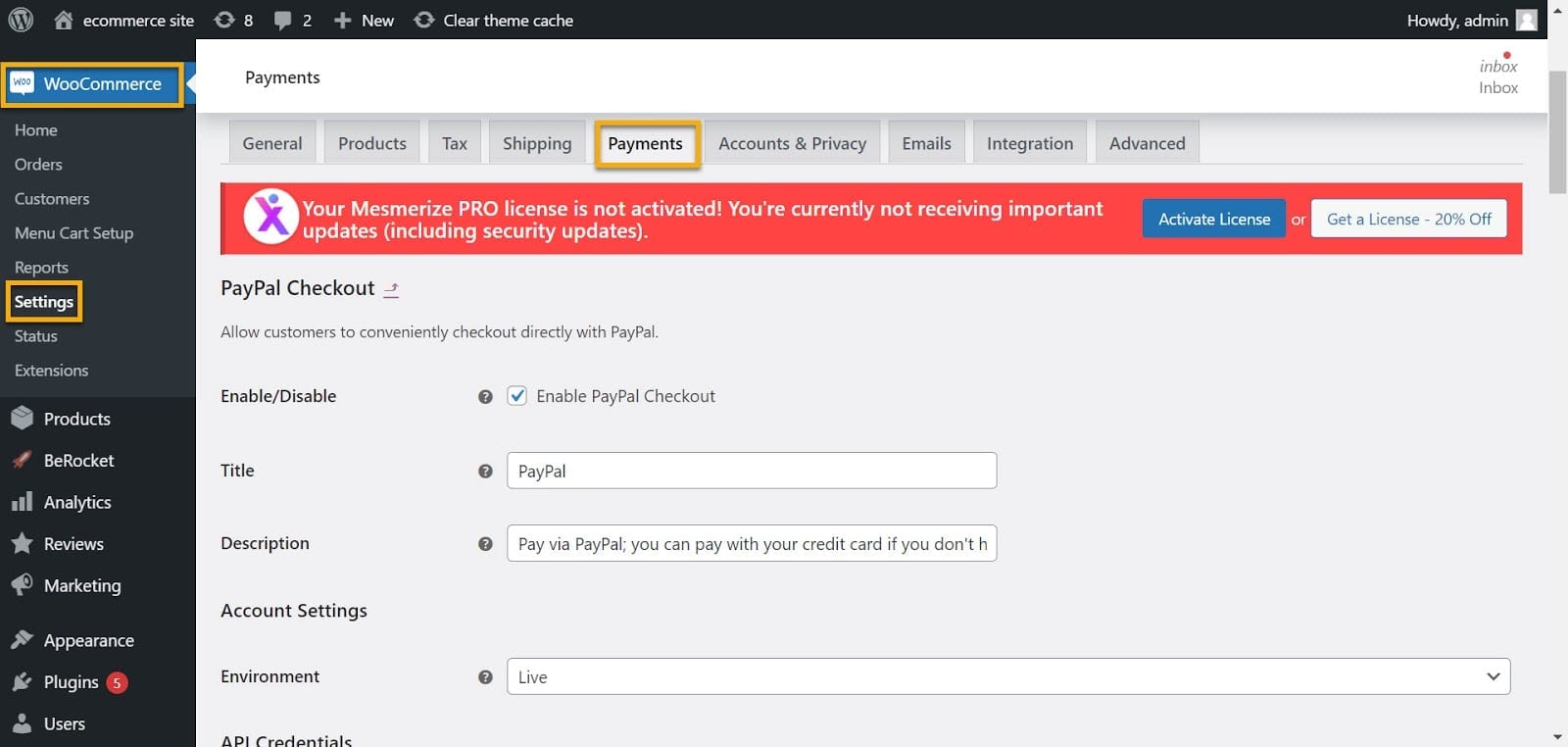 From here, you can set up your API credentials, billing addresses, payment actions, and all sorts of other adjustments.
Which one is the Finest WooCommerce Payment Gateway?
Now that we've broken down the top payment gateways on the market, you might be thinking to yourself: 'that's great, but how do I choose one?' We get it. It can be a bit daunting, but the answer is simple. 
The best WooCommerce payment gateway is the one that gives you the lowest transaction fees, is accessible in your targeted area, and offers your customers an outstanding user experience. Otherwise, you are likely to see a drop in sales and an increase in unhappy customers, and that's not a healthy balance. 
The best payment gateways for WooCommerce are those that work for you and your type of business. We've taken up the most popular gateways around, but ultimately it's up to you to consider which one will fit your business best.
Final Thoughts
Choosing the right payment method is essential for setting up an online store using WooCommerce. The trick is to decide on the best possible option for your store, considering several factors, including your customer's premises and financial instrument. 
To be successful in eCommerce, you need to make payment processing as encompassing, smooth, and as safe as possible. This is because customers have very particular interests in completing a transaction with a website. Therefore, you may need to start making some attempts to learn the demographics of your customers and their aspirations before choosing the right payment gateway.
Do you still have questions about the implementation of payment processing on your e-commerce website? Let us know in the comments!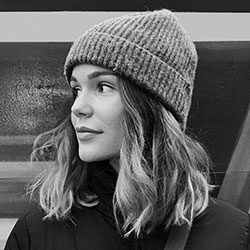 Gabriella is a Digital Content Writer and Marketer with a zeal for all things WordPress. When she's not researching and drafting the upcoming articles, you can find her in the open air exploring the outdoors with her dog.